If you have a HP Laptop, PC or a Notebook with HP lt4112 LTE/HSPA+ Gobi 4G Module onboard, it might have a few bugs recently reported. The HP machines according to a recently submitted security report are susceptible to some critical vulnerabilities namely CVE-2015-5367, CVE-2015-5368 and SSRT101965. The security report published on the support page of HP reports that potential hackers can now execute the arbitrary code of system remotely via this module.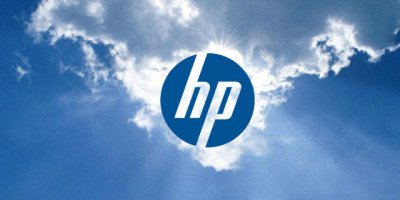 The reported HP lt4112 LTE/HSPA+ Gobi 4G Module is used by HP to connect the users to 3G/4G/LTE radios.
The PCs/Laptops and Notebooks vulnerable to this module error include-
HP EliteBook 725 G2
HP EliteBook 745 G1
HP EliteBook 755 G2
HP EliteBook 820 G1
HP EliteBook 820 G2
HP EliteBook 840 G1
HP EliteBook 840 G2
HP EliteBook 850 G1
HP EliteBook 850 G2
HP EliteBook 1040 G1
HP EliteBook 1040 G2
HP EliteBook Folio 9470m
HP EliteBook Revolve 810 G2
HP EliteBook Revolve 810 G3
HP ElitePad 1000 G2
HP Elite x2 1011 G2
HP ProBook 430 G1
HP ProBook 430 G2
HP ProBook 440 G0
HP ProBook 440 G1
HP ProBook 440 G2
HP ProBook 450 G0
HP ProBook 450 G1
HP ProBook 450 G2
HP ProBook 640 G1
HP ProBook 645 G1
HP ProBook 650 G1
HP ProBook 655 G1
HP Pro x2 612 G1
HP Spectre x2 13-SMB Pro
HP ZBook 14
HP ZBook 14 G2
HP ZBook 15
HP ZBook 15 G2
HP ZBook 15u HP ZBook 17
HP Zbook 17 G2
mt41 Thin Client
The threat issue was first reported by Advanced Threat Research team at Intel Security. Soon after being reported, HP provided some important firmware updates to address the vulnerabilities.
Check if your HP machine is in the list above and head over to hp.com, select "Support" and download the drivers. Use "Find my product" to select your machine name and choose the compatible drivers. Make sure you select the correct operating system before downloading the drivers.
HP also recommends to download the Firmware 12.500.00.15.1803 from the Download Index of their Support Page. Follow the instructions and install the firmware on your HP Device.