Apache Hadoop will now be available via Microsoft Azure with tools to sort and perform other functions on data. This is the first time, Microsoft is testing Hadoop on demand via one of its partners called MapR Technologies. The intention was announced by the partner company at Apache Hadoop Summit conducted yesterday.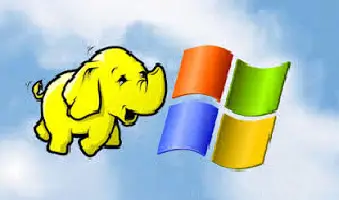 Hadoop on Demand
Customers will be able to use high-performance, enterprise-grade Apache Hadoop with cost advantages as it will be Hadoop on Demand. Unlike other systems where people have to purchase the entire tool for a good sum, the Hadoop on Demand model will reduce costs pretty much by allowing consumers to pay only for the time they used the tool. For those who don't know, Hadoop is the best tool available for working with Big Data. There are some other tools available as well such as the R Language etc but most of them have been already integrated into Azure and other cloud-based services, by Microsoft after acquisitions.
MapR has modified itself so that it can provide a scalable (a must for a cloud scenario) Hadoop platform and an SQL database system for big and faster data applications. It was also said that the MapR Distribution will also be linked and integrated with Azure Data Lake. This will enable users to deploy multi-tiered storage and analytical capabilities on Windows Azure.
"Azure simplifies the on-ramp to the cloud and is the perfect match with our production-ready Hadoop Distribution," said Steve Wooledge, vice president, product marketing, MapR Technologies. "Organizations use MapR to impact business 'as-it-happens' through automated processes that shorten data-to-action cycles – and we are now extending that value to Azure's customers."
With the new model of Hadoop on Demand from MapR Technologies, users will now be able to deploy MapR directly from the Windows Azure Marketplace. They will be able to transfer data between MapR and SQL Server services in Windows Azure. With all these facilities, the users will be able to simulate several real-time conditions and scenarios before finalizing their products for offering them to their customers.