Haier, the Chinese multinational company today launched its new Windows 10 tablet HaierPad W1225P at CES 2016. The tablet is supposed to hit the market shelves sometime in second quarter 2016 with a price tag of 849 Euro. However, it will be launched only in selected European markets first.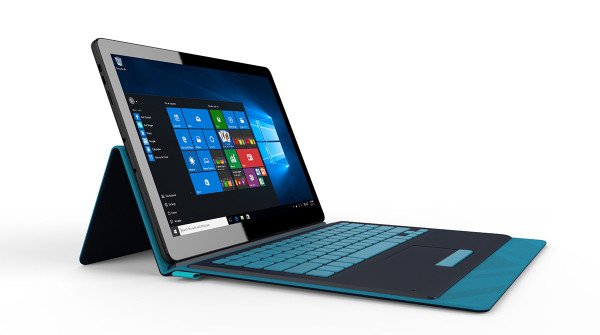 HaierPad W1225P Windows 10 device
Some of the major features of the HaierPad W1225P include a 12.2" inch full HD screen, a RAM of 4 GB and the Intel Skylake-Y processor. Other salient features include a micro-USB 3.0 port, a micro-HDMI port, micro-SD reader and an 8500 mAh battery which provides a day long talk time. The memory is expandable to 32 GB. Not much of the features are revealed by the company yet.
The new Windows 10 tablet from Haier comes with a sleek and lightweight body making it handy and productive. The new device can also be turned into a portable laptop just connecting it the keyboard.
Overall, it is an interesting convertible Windows 10 device with interesting features but with a very high price tag of 849 Euro, especially when Surface Pro 4 from Microsoft is priced at $899 which is equal to around 834 Euros. Surface Pro from Microsoft undoubtedly seems to be a more promising device if compared in terms of features, design and price of course.
Microsoft also announced the arrival of Surface Pro 4 in the Indian market during the Microsoft future unleashed event in Mumbai, India. The device is supposed to come sometime this month with a starting price tag of 67,999 INR.