Good news for the gaming lovers; especially for the fans of Halo game series! Microsoft and the makers of Halo, 343 Industries, have unveiled the new game entry to Halo series, named as Halo: Spartan Assault. The game will debut exclusively on Windows 8 PCs and tablets in July this year.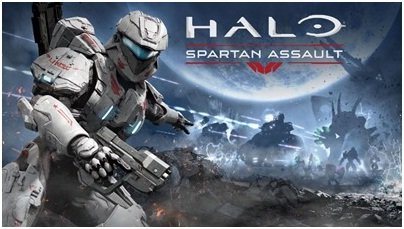 There are several exciting features this Halo consists of. First of all, this is a touch-based and top-down shooter game. The game is the new chapter in the Halo Universe, which is set between the events of Halo 3 and Halo 4. Thus, those moving from Halo 3 to Halo 4 will find Halo Spartan Assault to be the bridging chapter between the two.
Windows talks more about this game:
"It explores the first missions of the Spartan Ops program and gives more back-story to the Human-Covenant conflict(s). You play Halo: Spartan Assault through the eyes of either Commander Sarah Palmer or Spartan Davis. You are stationed aboard the UNSC Infinity as you fight never-before-seen battles against Covenant forces."
Halo: Spartan Assault is certainly an action packed game that has 25 missions in battles meant for single player. Players will experience a whole new Halo Universe that is never seen before. Players are offered top-down camera view that gives a thrilling experience to the players. Unlike other chapters of Halo, this game offers simplified and easy-to-use controls which are a fusion between touch and console-like controls. Windows tablets and PCs will have added mouse and keyboard utility features.
[youtube http://www.youtube.com/watch?v=BxsYQtltOco]
Those who love challenges while playing games will love Halo Spartan Assault. You can compete against your friends in the Leaderboards. You can also participate in the Weekly Challenges and collect more than 40 Medals and Achievements. Earn upgrades and you can make in-game purchases such as unique weapons, advanced armor abilities and boosts. And what more, you can also earn some experience points (XP) that can be redeemed to unlock your Halo 4 Spartan career.
Due to the easy-to-use controls and fast-paced actions, Halo Spartan Assault will certainly become a big hit amongst the game lovers. Users of Windows 8 PCs and Surface tablets can purchase the game from 'Windows Store', once it is officially released. Let us know your views on the game once it is released!