Halo: Spartan Strike, the sequel to Spartan Assault, is now available on Windows 8, Windows Phone 8, iPhone, iPad and Steam. The announcement was made yesterday, courtesy to Microsoft Studios and 343 Industries who worked with Vanguard Games to bring this twin-stick shooter video game to gaming geeks across different platforms.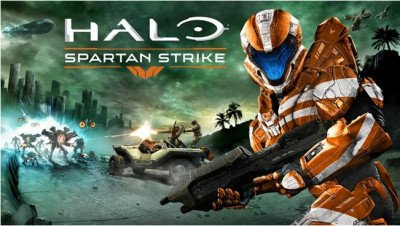 Halo: Spartan Strike
The announcement is a timely relief for the gaming community as many await the launch of Halo 5: Guardians to hit the Xbox One this fall.
Spartan Strike: Concept and Design
Halo: Spartan Strike is a riveting game and a mobile entry within the esteemed Halo universe. The game is set on the events of Halo 2 in New Mombasa in 2552. Donning as a Spartan supersoldier in a classified ONI simulation, player goes through 30 challenging missions leading the UNSC troops through the cities and jungles. The gear consists of all the latest arsenal of weapons, abilities and vehicles which were not found in Spartan Assault.
Microsoft has also bought improved touch controls along with updated graphics compared to Spartan Strike.
Performance comparison feature for Windows 8 Users
In addition to the campaign, players on Windows 8 devices can compare performance against friends in weekly challenges and attempt to take the top spot on the leaderboard. Earn Achievements that unlock an exclusive emblem, nameplate and avatar in Halo: The Master Chief Collection on Xbox One2.
In a strategic move to bring its software and services on famous platforms like iOS and Android, Microsoft has also bought Halo: Spartan Bundle on iPad, iPhone, and Steam. The bundle includes both Halo: Spartan Assault – the original Halo top-down shooter that plays through the historic first missions of the Spartan Ops program as Commander Palmer – and Halo: Spartan Strike for $9.99.
The Steam version supports keyboard and mouse and USB Xbox controller. The mobile versions use virtual joysticks for touch.