Microsoft Build 2018 came and went, and as expected, the software giant made several big announcements, many of which have the power to change Microsoft forever. You see, it's clear the company is moving to focus on new things, and Windows, while still very important, is not the only key driver to the future.
Unfortunately, there was no major hardware reveal as many were hoping for the revival of the phone business. However, if that is indeed in the pipeline, we may have to sit back and wait for the Surface event later in the year.
Top announcements from Microsoft Build 2018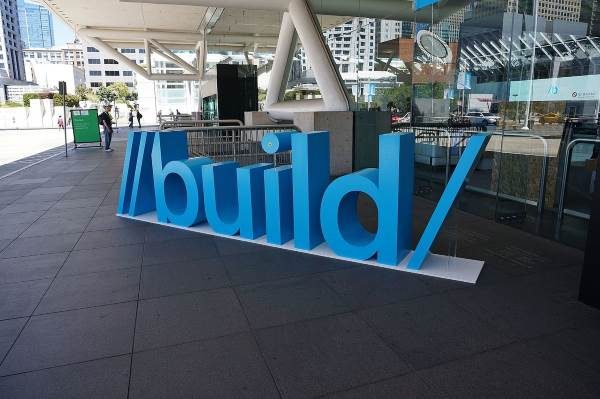 Now, much of what was announced at Build 2018 won't be available until later in 2018. So, there's a lot of waiting to be done, but until then, let' talk about some of the most important announcements at the Build event.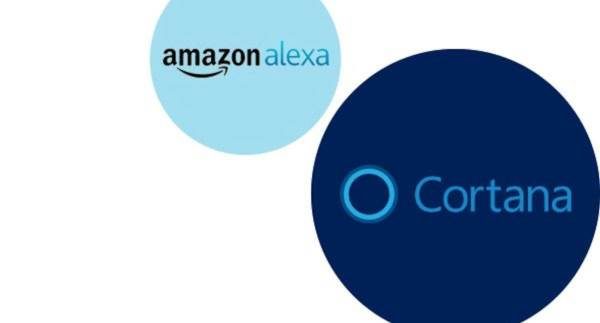 Cortana and Alexa now work together
At Build, Microsoft made a big announcement where the company spoke of a new partnership with Amazon that would see Cortana and Alexa working side-by-side. You see, in the near future, folks with an Amazon Echo will be able to speak with Cortana, and if you have a Cortana speaker or a Windows 10 PC, you'll be able to speak with Alexa.
Representatives from both Microsoft and Amazon demoed this new integration on stage, and for the most part, it works quite well. We're not sure how this move benefits Microsoft since it is likely most people will use Alexa on their Amazon device, and since the Amazon digital assistance is quite popular, they will likely use it over Cortana on a Windows 10 PC.
It's a bit sad that Microsoft is one of the first companies to show off a digital assistant, yet it's now in the position of playing catch up and being forced to work with a competitor.
Microsoft wants to pay developers more money
It's no secret that the Microsoft Store is lacking many of the popular apps found on iTunes and the Google Play Store. The software giant has tried many things over the years to get developers interested, but they are still not giving the platform a second glance.
You see, Android and iOS are more popular on the mobile side of things, and Windows 10 is too open, so developers can simply build a software and sell it themselves. However, Microsoft is hoping that by increasing the commission for developers, they'll feel more inclined to bring their apps to the Microsoft Store.
The plan is to allow developers to walk away with 95 percent of the earnings, and Microsoft will only take the remaining five percent. Both Apple and Google take a 30 percent cut, leaving developers to walk away with 70 percent.
Here's the thing; this new plan is only designed for apps and not games, so the traditional 70 percent earnings won't change for game developers.
Kinect is not dead
Microsoft has found a way to keep Kinect alive, but it's no longer a hardware but rather a cloud service. Apparently, developers will have the option of sending data to Kinect from their own camera and depth sensors, and from there, the service will process the information and return it to the device.
With this service, manufacturers will have the tools to create their own Kinect-like cameras for various uses beyond gaming.
Synchronize your phone with Windows 10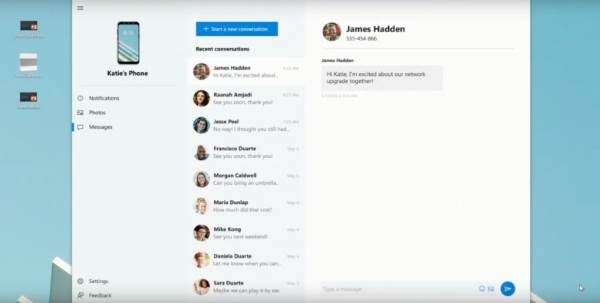 Yes, if you have an iPhone or Android device, then the new "Your Phone" feature should make it quite easy to synchronize your phones. If you want to access images, videos, notifications, and text messages from your computer, the app makes it possible.
Not only that but sending text messages from the app is also an option, which is great.
It's quite ironic how Microsoft comes up with a decent way to integrate iOS, and Android with Windows 10, but they failed to do the same with Windows 10 Mobile.
The rise of AI chips
While this isn't new, but Microsoft is finally coming onboard the AI train by talking about special chips for several AI tasks. The company spoke about a similar thing back in 2017, and it's called Project Brainwave.
It's basically a set of hardware instructions that are capable of accelerating the performance of artificial intelligence calculations. Now, this is done via a special Intel chip known as field-programmable gate array (FPGA).
Microsoft at the heart of your meeting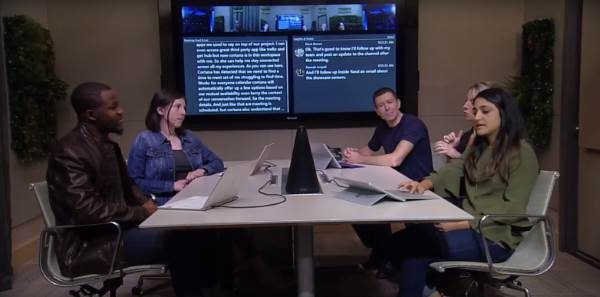 The software giant wants to be everywhere, and that includes your many business meetings. Build 2018 focused a lot on office productivity in the workplace, and you know what? We liked the demo where the company uses AI in the workplace.
In the demo, the conference room was rigged with a Cortana smart speaker, a Surface Hub, and several internet-connected cameras. By combing all of the data collected by the cameras and microphone, Microsoft is able to create real-time records of the meeting in process.
If you're a person with a speech impairment, the Microsoft AI system will make sure you're understood by others, and also make sure they understand you.