One of the popular TikTok clones in India, called Josh, has received more than $100 million in funding from Google and Microsoft. Ever since  India imposed a ban on TikTok, Indian cyberspace has seen the rise of many TikTok clones. These apps replicated the core concepts behind TikTok.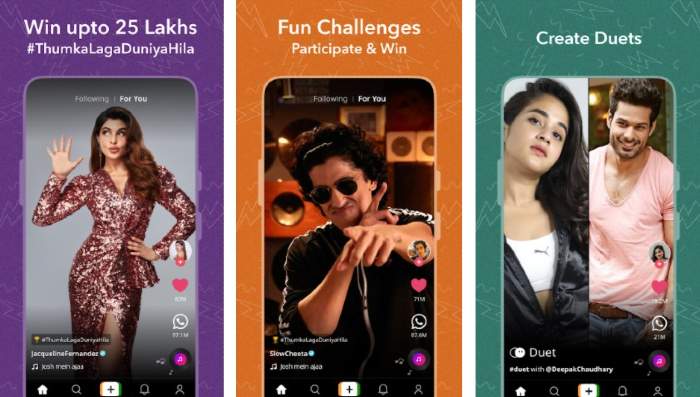 India's TikTok clone Josh draws Google & Microsoft's attention
Josh, a home-grown app that lets users share bite-sized video content, managed to grab such massive backing via one of its first fundraiser campaigns. It again shows that even the tech industries' big names want to invest in the Indian market.
While Josh is not the first Indian app to receive funding from tech giants, it's one of the first TikTok clones to attract Microsoft and Google. Simultaneously, the backing is given to the developer, VerSe, which owns other platforms like Dailyhunt, a content-delivery app catering to users from different ethnic backgrounds.
However, VerSe has mentioned that it would use the funding to scale the growth of Josh. In addition to Google and Microsoft, Falcon Edge Capital, the Sofina Group, and Lupa Systems have made their investments in VerSe.
VerSe is currently valued at $1 billion, which is an incredible amount considering its time in the industry. Having said that, the company has done a great job pushing the installs of the Josh apps to more than 50 million devices within India.
Josh is not the only company to receive extra backing from tech conglomerates. In related news, ShareChat had received a total funding of $40 million — from companies including Lightspeed Ventures and Twitter Inc. ShareChat also plans to scale its content-sharing app, Moj.
Considering that TikTok does not have much hope at reclaiming its space in Indian cyberspace, apps like Moj and Josh are a tremendous opportunity for the likes of Google, Microsoft, and Twitter, to enhance their investments in the South Asian market.
The companies have also invested in platforms that target Indian customers, which translates to a noticeable percentage in the global user-base for Android, iOS, and other OSs.