HP today announced their redesigned HP Spectre powered by Windows 10. This new and redesigned HP Spectre comes with an exceptionally stunning design and improved performance and functionality with full Intel Core i5 or i7 power.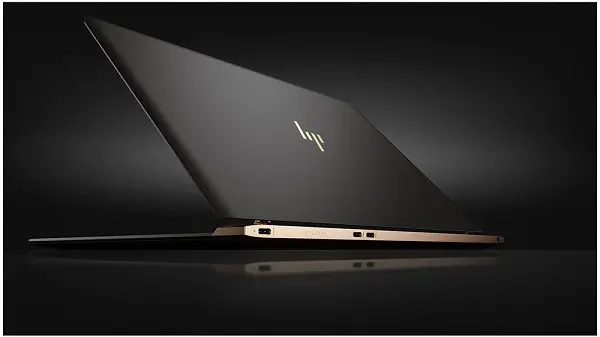 Designed with durable aluminum and carbon fiber, this sexy laptop out-designs even the Apple MacBook. Let us take a look at some of the features of this convertible,
Features of new HP Spectre with Windows 10
Design– New HP Spectre comes with a dynamic hand polished design and premium quality build. The dark shining black and copper-gold color scheme certainly makes it one of the most stunning laptops around. Furthermore, the bright golden piston hinges perk up the beauty of course. Laptop's bottom is made of carbon fiber so as to make it a durable and lightweight machine while the hinges are made of aluminum to give it a strong and stiff lid support. This featherweight 13-inch diagonal HP laptop is 10.4mm thick and weighs just 2.45 pounds.
Display-  This new laptop from HP is reportedly world's thinnest laptop. Featuring a 3" full HD IPS edge-to-edge display, this new Windows 10 device from HP delivers a wonderful viewing experience with its Corning Gorilla Glass technology.
Processor and Memory- Powered by latest Windows 10 operating system, the new HP Spectre will use the Intel Core i5 and Core i7 CPUs, along with 8GB of RAM and a 512GB SSD which may load all your game files and documents with lightning-fast speed.
Battery- Flattened hybrid battery split into thinner pieces delivers up to 9 hours of battery life.
2×2 Wi-Fi antenna– The new HP Spectre will come with a 802.11 ac 2×2 Wi-Fi antenna giving you faster wireless speeds and maximized reception.
Cooling– Using a hyperbaric cooling scheme the laptop features a small fan to pull air in, instead of a fan to push the hot air out.
Sound-The HP Audio Boost technology along with the Bang & Olufsen stereo speakers will give a good sound output to users.
USB-C– The connectivity options of HP Spectre includes the USB Type-C connectors, new power and accessory connector.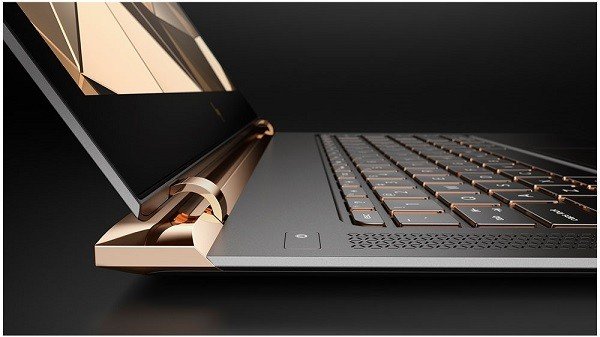 Availability and price of HP Spectre
As per the announcements the new HP Spectre will be made available for pre-order later this month. The starting price of this uniquely stunning laptop on HP.com and BestBuy.com will supposedly be $1,169.99. The stunning laptop will also be available in the Best Buy stores starting on May 22, this year with a price tag of $1,249.99.