While every Windows fan is busy watching the new Windows 10 devices announced by Microsoft recently, HP, has also announced its new range of Windows 10 PCs. HP, the American IT company today announced new premium range of its Windows 10 PC in Barcelona, Spain. These HP PCs come with sleek industrial designs, bright resolution displays and powerful processors.
The amazing lineup of HP Windows 10 PCs include-
HP Spectre x2
The HP Spectre x2 is first tablet-PC from the company. Weighing less than two pounds, this tablet cum laptop is just 8mm thick. It comes with an adjustable kickstand and a comfortable keyboard. With its 12-inch display, the HP Spectre x2 can actually stand in comparison to Microsoft's Surface Pro 3. Built with sixth-gen Core M chips x2 has 3 cameras and a fine display with 1,920 x 1,280 resolution. It will be sold with different 4GB or 8GB of RAM, and 128GB, 256GB or 512GB of hard drive storage. The Spectre x2 will reportedly be available in the U.S. on November 8, for $799.99.
HP Envy Note
This sleek tablet cum laptop is just 7.7 mm thick and is offered with an optional 10-inch Keyboard Folio which is actually oversized for an 8 inch tablet. Powered by an Intel Atom x5-Z8300 processor, this tablet has over 6 hours of battery life. Other specifications of HP Envy Note includes 5MP rear camera and a 2MP front camera, USB 2.0 OTG port, Micro SD card reader, and a built-in high speed Verizon 4G LTE. This Windows 10 PC from HP is supposed to hit the U.S market on November 8 with a price tag of $329 (without keyboard). The tablet with keyboard will cost you $429.
HP Envy Notebook
HP Envy Notebook is a traditional Windows 10 Notebook with a 13.3 inch screen size. It is the thinnest notebook from HP by far with a 13 mm thick body. The Envy Notebook from HP is powered with the most powerful CPUs (including Intel's Core i3, i5, and i7s) and is best suitable for business users. The device is said to be made available on October 18, in the U.S market with a price tag of $899.99.
HP ENVY Curved All-in-One and HP ENVY All-in-One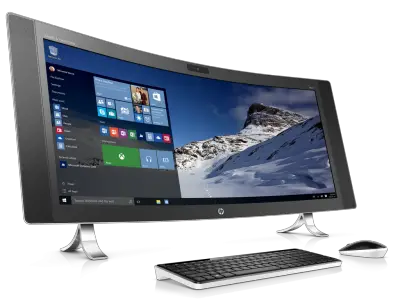 This is the widest curved all in one PC ever launched. The attractive package includes a monitor, camera, and a sound system. The 34 inch curved monitor runs on latest Windows 10 operating system and supports all the apps and media formats. HP has integrated the Windows Hello facial recognition technology where the users can use the camera to login to the PC.

This is again an all in one PC from HP powered by Windows 10. The salient features include HDMI, USB ports, front firing speakers, and different 24, 27 and 34 inch monitor. The 34 inch model comes with six speakers giving you a great music experience. This range of HP PC will probably hit the market in the month of November with different price tags of $999.99 for 24 inch and $1.199.99 for 27 inch model. The bigger size with 34 inch monitor will be priced at $1,799.99 and will be available in the mid of November.
HP Pavilion Gaming Notebook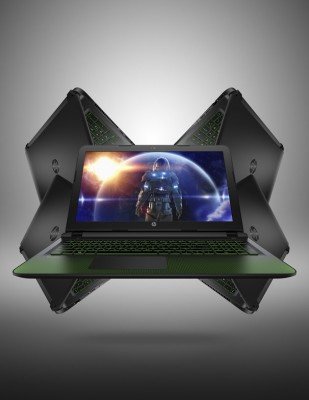 As named, this Windows 10 PC from HP is specifically designed for gamers and comes with the NVidia GeForce GTX 950 graphics card to give you an amazing gaming experience. Powered by Intel Core i5 and i7 CPUs, HP Pavilion Gaming notebook has a slick gaming oriented look. Other features include 1 128 GB solid state drive, 2 TB hard disk, a customizable 16 GB of RAM, and a reptilian patterned back-lit gaming keyboard . This amazing PC will be available in the U.S market sometime in November with an amazing price tag of $999.
HP Spectre x360
This is a convertible PC which comes with an elegant silver and copper body versions and top quality audio system. Other important specifications of HP Spectre x360 include sixth-gen intel core i3, i5 and i7 processors, 512 GB solid state drive capacity, and USB 3.0 ports supporting sleep-and-charge feature. The PC is expected to come for retail sale in the US on November 8th with a price tag of $1,299.99.
HP Stream Notebook PCs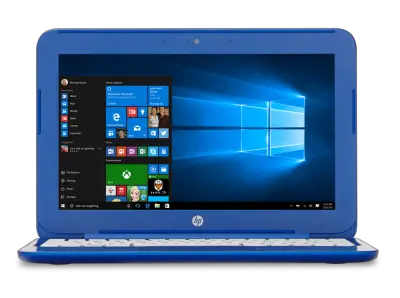 The Windows 10 PC lineup also included the new versions of HP Stream 11 and 13 inch notebook PCs. These PCs come with sleeker designs and longer battery life. The new versions of HP Stream Notebook PCs also have 1 TB of free MS Cloud storage, a one year free subscription to Office 364 Personal and front facing HD TrueVision webcam.
HP ENVY 32 Media Display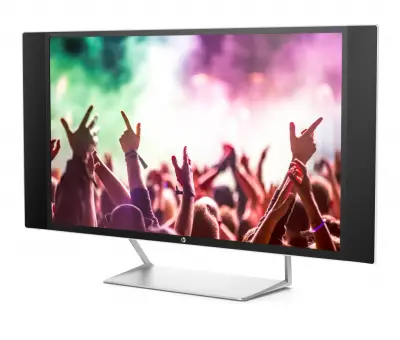 The list ended with the HP Envy 32 Media Display which comes with some stunning visual technologies. The company claims this 32 inch diagonal Quad HP display and a best device for gaming experience with its smoothest cinematic features, brilliant image clarity, amazing colors and wide array of viewing angles.
The new Windows 10 PC lineup from HP shows some wonderful devices with remarkable hardware and features. Get ready to have an exciting experience with these new Windows 10 PCs.