HP today decided to expand its business tablet portfolio with the launch of HP EliteBook Revolve, a touch-enabled business laptop with a screen that pivots and turns to convert it into a tablet. Along with it, a new HP Multi-Tablet Charging Module was also released. This module would easily charge and store up to 10 tablet PCs with just one power outlet.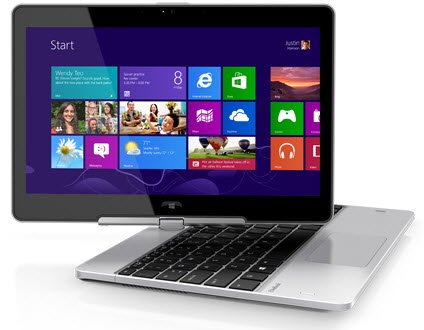 HP EliteBook Revolve runs on Windows 8 and has the following specs:
Third-generation Intel Core processors.
USB 3.0, DisplayPort and secure NFC.
720p HD4 camera and dual-microphone array.
11.6-inch diagonal HD display packed into a 3.04 lb. design.
Corning Gorilla Glass 2 with an all-magnesium chassis.
Solid-state drive (SSD) options up to 256 GB with Intel Rapid Start Technology.
Full-sized, backlit keyboard, with optional pen for handwriting.
With the ability to transform with the flick of the wrist to deliver a convertible computing solution to match any need, the HP EliteBook Revolve is designed for business and government customers who require both an ultrathin notebook and a touch-enabled tablet, says the press release.
While the pricing details have not yet been announced, the HP EliteBook Revolve is expected to be available in the U.S. some time in March 2013. The HP Multi-Tablet Charging Module is expected to be available in the United States in January 2013 for a manufacturer's suggested retail price of $499.