At Mobile World Congress 2015 in Barcelona, HTC announced its much-awaited, highly rumored and frequently leaked smartphone dubbed as HTC One M9. Though, the Taiwanese company has said no word yet about the pricing and availability of its latest flagship.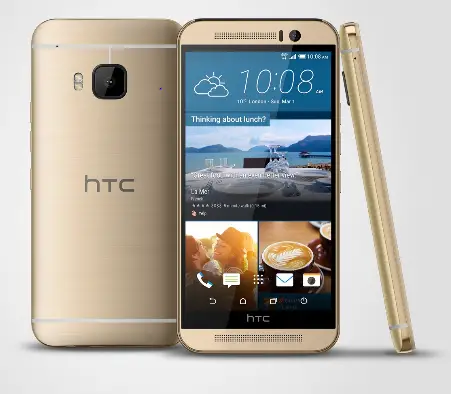 HTC One M9 Specs
From the released specifications, it is very clear that this time HTC has not put up many efforts to come up with something new and thrilling. Rather, the design of One M9 seems to be evolved from the designs of the previous flagships – the One M7 and M8. HTC One M9 comes with a tint of modifications in the design that includes the smoother curves along with a dual-tone finish.
The smartphone features a 5.0-inch Super LCD3 capacitive touchscreen and 1080 x 1920p resolution. It is powered by a 2840 mAh battery, 1.5GHz Cortex-A53 & 2GHz Cortex-A57 quad-core processors, and runs the latest version of Android 5.0 Lollipop OS with the company's Sense UI 7.0 software and other integrated apps.
HTC One M9 comes with a 20.7-megapixel main camera with a dual-LED flash and improved BI sensor that is capable of capturing 4K video recording. It sports a 3GB of on-board RAM and will be shipped with internal storage of 32GB. Further, this storage space can be expanded up to 128GB via the MicroSD card.
Being slim and light, the One M9 measures 144.6 x 69. X 9.6 mm and weighs only 157g. Moreover, the One M9 embeds a microUSB v2.0 port for a swift transfer of digital content, and further, has support for GPS, NFC, Wi-Fi & Bluetooth 4.1 connectivity.
It is anticipated that during the mid-March of this year, HTC will make the One M9 available for sale in the markets of India, Asia and Europe, but the pricing still remains hidden. We hope to hear soon from the company in the near future.