Here is some good news for Windows 10 users, Microsoft has announced that Hulu app will be available as a Universal Windows Platform app across PC, Tablet and mobile in the US region. This announcement coincides with the launch of new Hulu original, the 11.22.63 which went on air yesterday.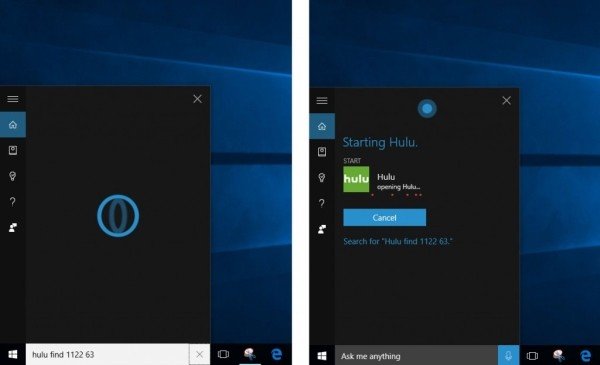 Hulu Universal app
Hulu has been one of the Netflix's most aggressive competitor and it has been offering streaming service to the ongoing season show from some of the top broadcasters. Hulu boasts of 100,000 hours of content and the new universal app is expected to make streaming a merrier affair.
Hulu app will blend in with the other Windows 10 features including Cortana, live tiles and employs an adaptive and highly responsive layout. Further Windows 10 users will be able to use universal voice search through Cortana, making it increasingly convenient and simple.
Now all you have to do is "Hey Cortana, Hulu play Family guy" and the Hulu app will take it up from the point you left it last time, in case you haven't started watching the season yet Hulu will play from the first season. Additionally, you may also pin the Hulu tile on the start menu which will allow easier access to the streaming service, else you can also bookmark the Hulu homepage which is a decent tool for content discovery.
As we talked about it earlier Hulu has been airing some of the top shows including The Simpsons, Family Guy, Seinfield, Modern Family, Adventure Time amongst many others. The universal app platform is created with an aim to extend similar top notch experience across all Windows 10 devices and this is helping Microsoft to pitch in Windows 10 more efficiently.
If you want to download the Hulu app all you need to do is head over to this link.