Microsoft has unveiled new Surface Laptop 2 and Surface Pro 6 configurations for businesses. The businesses lineup is specially tweaked for enterprises and packs in punchy hardware alongside Windows 10 Enterprise. Starting now customers can buy a Surface PC with 16GB RAM across all the Intel Core i5 models. Earlier on, the 16GB RAM option was only available for the Core i7 variants.
Surface Laptop 2 and Surface Pro 6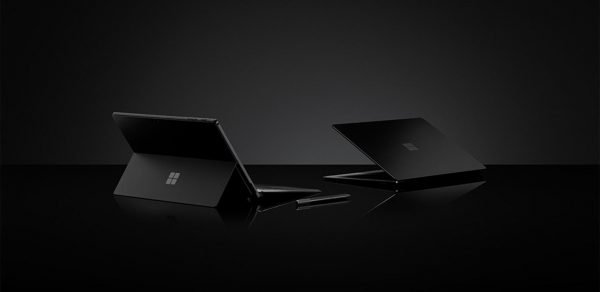 Says Microsoft,
The Surface for Business portfolio is tailored specifically for commercial and education customers. We are constantly listening to and learning from our customers and have an amazing team dedicated to continually improving our products.
Microsoft has also worked on its distribution chain for the Surface for business. The company has now authorized its commercial partners to sell PC's to businesses in more regions. The 11 new European markets include Bulgaria, Croatia, Czech Republic, Estonia, Greece, Hungary, Latvia, Lithuania, Romania, Slovenia, and Slovakia.
That being said Microsoft has not disclosed whether or not it will reveal the new Surface configurations for the consumers. That apart the latest offerings will come with an International English keyboard and will bundle local languages in the operating system. Microsoft has already tested the demand for 16GB RAM variants in the U.S and Canada.
Commercial and education customer success
Microsoft and Windows have been involved in helping the government and educational institutions with their business needs. The company has recently shaken hands with various government and non-government entities for providing their technical and hardware solutions. Let us take a closer look at it,
The Law School Admission Council
Law School Admission Test (LSAT) is the only assessment tool that is accepted by the law school in the United States and Canada. LSAC has now decided to use Surface Go as part of the new Digital LSAT platform starting July 2019.
Future of StoryTelling (FoST)
FoSt supports a passionate community of people from the worlds of media, technology, and communications who explore and transform how storytelling is evolving in the digital age. A year ago, FoST themselves recognized the need to transform how it uses technology to operate more effectively. They replaced a combination of Apple and other devices with Surface devices allowing employees to "select one that matches their preferences and work habits."
Play'n Go
Play'n GO is known for developing top-quality gaming platforms and software for online casinos. They have achieved a staggering growth in the last five years and have switched to Microsoft 365 with Surface Laptop and Surface Studio for the art team.