It's all business! IBM has been uttering this line after quietly announcing last week its plan to discontinue Lotus, the brand which it once bought in 1995. Lotus has had a reputation for innovation and supporting new ideas, be it related to technology or something else.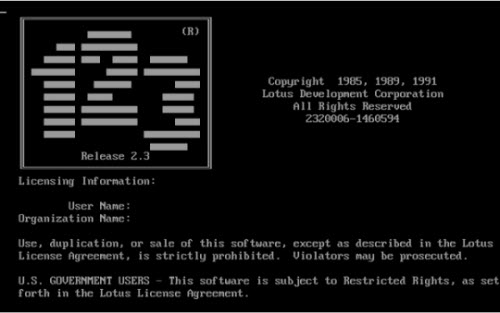 The brand had a good run for many years, until now. After 17 years of stay under IBM Corp. ownership, Lotus was retired. The brand shot to fame after introducing one of the best spreadsheet program, Lotus 1-2-3.
In the coming year, 2013, the Lotusphere conference in Orlando which will be entering its 20th year, will be re-branded as "Connect 2013." IBM will highlight in the conference catalog the fact that that the name change reflects the evolving dynamic of business collaboration needs and IBM's growing portfolio of products and services.
Many analysts view the decision of IBM Corp. to retire the Lotus brand as a business-as-usual move and a sign of IBM maturing its collaboration portfolio and focusing on expanding its foothold in this growing market segment, reports Time.
IBM acquired Lotus for $3.5 billion in 1995 with the intention of getting Lotus Notes, a wildly popular groupware system then, developed by Ray Ozzie's Iris Associates. Although the brand has been forced to retire, Lotus products brands such as 'Notes' and 'Domino' will survive.
Ed Brill, Director of social business and collaboration solutions at IBM, highlighted the following on Nov. 13 in a blog post – 'IBM plans to deliver a public beta of IBM Notes/Domino 9.0 Social Edition that will not carry the Lotus brand. This beta is also the point where Notes/Domino will join other IBM software solutions in sporting only the IBM brand—the second-most-valuable brand in the world.'