IGB Electronica launched a new "iPhone" running on Android OS on Tuesday.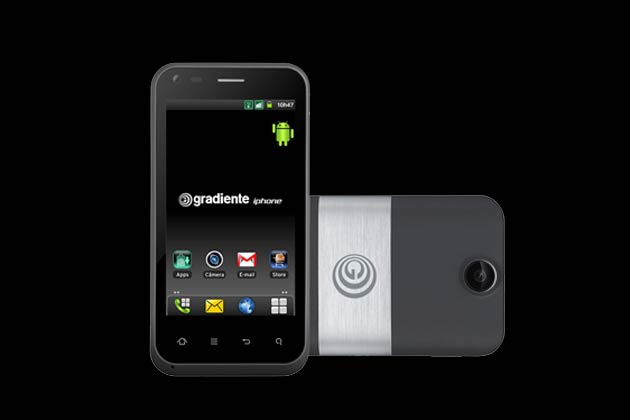 Yes, you read it right!!
Brazilian electronics company IGB Electronica announced a new line of its devices naming it as 'iPhone'. The Company announced its 'iPhone' in a press release on Tuesday claiming that it owns the sole property rights to the name 'iPhone' in that country.
IGB Electronica reported saying that it would begin selling the iPhone series in Brazil and the first model will be named as 'iPhone Neo One'.
The first iPhone 'phone Neo One' is a quad-band device and runs on Google's Android 2.3.4. It will come with a price tag of 599 Brazilian Real which makes it around $287. It is a touch-screen phone featuring a 3.7-inch display. It has a 5 megapixel camera and runs Android 2.3.4 OS. It is a dual SIM iPhone and offered at Gradiente official webpage.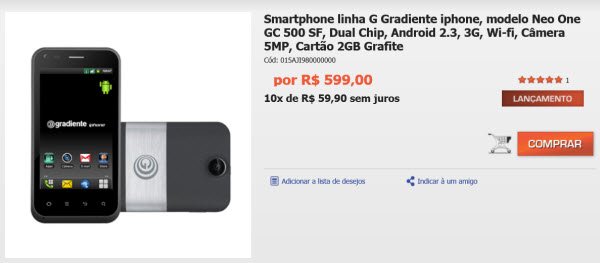 While the whole world is seeing it as a trademark violation, it is actually a fact that Brazilian electronic company Gradiente Eletronica SA applied for the rights for 'iPhone' name back in 2000 where Apple came up with this brand name in 2007 with its first iPhone. Gradiente Eletronica SA was restructured this year forming IGB Electronica.
Though IGB has started using the brand name iPhone, it does not resemble Apple iPhone in any ways and neither is it a clone to the iPhone.