i-mate's work to produce a Windows 8 Phone (not Windows Phone 8) is in progress. We have learned that the company is planning to introduce a 4.7″ device running Windows 8 Pro at Mobile World Congress 2013.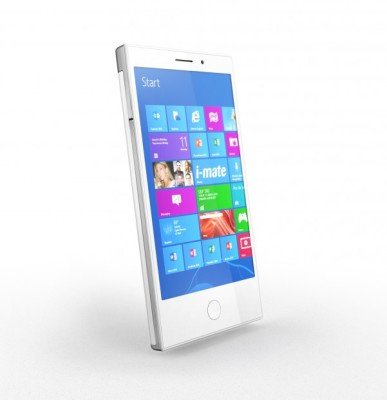 i-mate, which of late has grown into a major phone producer in the U.K. and Dubai is expected to leak  sleek new Windows model developed in Redmond at Barcelona, Spain. Actually, the latest device from i-mate is not a phone but a device running full-blown version of Windows 8 Pro. The phone has the ability to run desktop apps on the device's 4.7-inch (presumably 1280 x 768) display.
i-mate 4.7-inch Windows 8 Pro phone
Dubbed 'Intelegent', the i-mate unit is powered by an Atom processor, 2GB of RAM and features 64GB of storage, and works with HSPA+ and LTE 4G wireless networks. Besides, it comes along with an optional docking station and wired handset that is dubbed the "hub".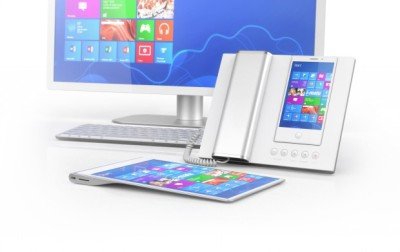 When docked in the hub, the imate Windows 8 phone can be used as a traditional, wired phone handset. The hub in turn, comes with a 23″ touch screen display, keyboard and mouse allowing it to function as a desktop PC.
Price? You pay $ 750 only for the phone and $1,600 in addition for the phone and hub, combined.  I-mate 4.7-inch Windows 8 Pro phone is expected to go on sale this summer. Its price ($750) is much less than the price of an unlocked iPhone 5 boasting the same amount of storage capacity.
Please do not mistake this i-mate phone for Windows Phone 8. It is a Windows 8 Pro PC in a phone form factor.
Source – Seattle Times.