The Department of Electronics & Information Technology (DeitY) of the Govt of India, has launched a new Digital Locker System named e-locker which will let the users store their important documents like birth certificate, university documents, voter ID card, pan card etc. You can now save all your important credentials online! The Maharashtra government and Tata Consultancy Service have launched this service under a joint venture named MahaOnline Ltd.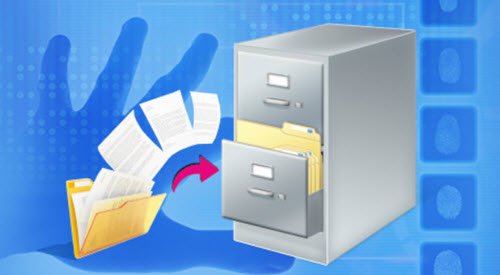 Digital Locker System
The service although open to the public, is still in beta mode and will soon add a feature of e-signing and submitting the documents directly to the government organizations when needed.
One needs to have an Aadhaar Card number to be able to use and access this e-locker service. Users also have to link their mobile number to their Aadhaar ID number to access this newly launched governmental service.
After registering, users can share their e-documents to the government organizations. The sharing will be done via a government registered repository which makes the documents absolutely legitimate and acceptable in all federal organizations. The government agencies can access the documents stored in the repository via URI (Universal Resource Indicator) generated stored in the e-locker with your documents. The E-locker generates an OTP (one time password) every time you try to access the service.
Every user gets a 10 MB of dedicated storage space when registered with Aadhaar ID details. The service is available only via the web portal for now, but DeitY assures a mobile app to be launched soon.
The e-locker service will probably reduce the fraudulent cases done with fake credentials and will also simplify the processes in many ways.
Check the PDF Document released by DeitY to know more about Beta Release of Digital Locker System. Visit digitallocker.gov.in to sign up and get started.