News is that the operating system BOSS (Bharat Operating System Solution) may soon replace Microsoft Windows in government offices in India. There will be a meeting this week to discuss this and other uses of BOSS. In the meeting, Home Minister would be meeting the team who built BOSS and others to discuss the feasibility of replacing Microsoft Windows with BOSS.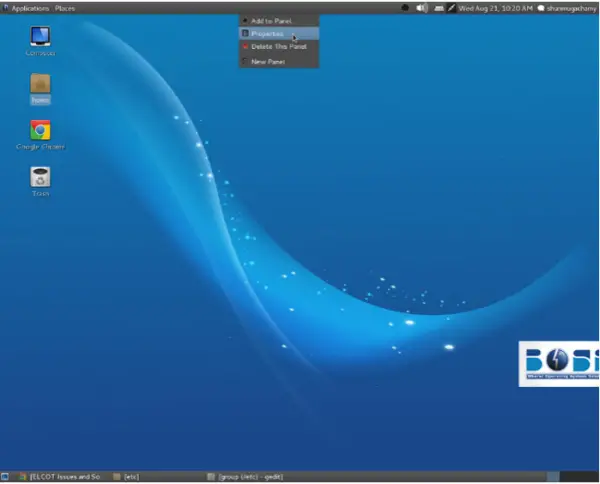 BOSS – Bharat Operating System Solution
C-DAC (Center for Development of Advanced Computing) had built BOSS around 2007 and it is based on Linux. Since then, there has been continuous work on the new operating system to make it better protected against hackers and against other types of threats.
It is well known after Snowden's revelations that India is one of the most snooped upon country and that NIA keeps a constant vigil on what's happening in the country's cyberspace. To counter this and the Chinese hackers, government is discussing the feasibility of replacing traditional operating systems with the newly developed Indian operating system.
C-DAC says the operating system is Linux Certified for compliance with the Linux Standard Base. The OS was originally developed as an open source OS and may stay so – inviting others to contribute to BOSS for making it one of the strongest operating systems. The operating system developed by Indian government has an onscreen keyboard that comes up when required. It can be used both on mobile devices and on PCs alike.
However, it will the Indian government which will take the final call regarding keeping it Open Sources and easily available to everyone (practically free). It will be promoted (but not forced on users) by the government that will ask people to shift to BOSS from Windows, Android, and iOS. If government is able to replace Windows with BOSS in government offices as it is being suggested, people might start using it in the corporate sector and at homes as well.