Param Yuva II, India's fastest computer was inaugurated last weekend in Pune (India). Developed by the Centre for (C-DAC), Development of Advanced Computing; Param Yuva II was inaugurated by J Satyanarayana, Secretary, department of electronics and information technology. Param Yuva II is ten times faster than its predecessor Param Yuva –I. It can crunch up to 524 teraflops data. It is developed in a record time of 3 months and it cost an investment of 16 Crore INR.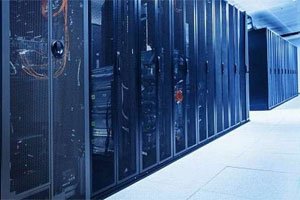 The super computer Param Yuva II can now be used for discovering a new drug and a faster tapping of natural resources in the sea. The drug which usually takes around 18-20 years to be developed can be developed in 2-3 years with this super computer Param Yuva II. On the same node, this super computer can also make the weather predictions quicker and more accurate. Param Yuva II will also reduce the power consumption by 35%.
Talking about the fastest Indian computer J Satyanarayana says, "The facility is a stepping stone for the petaflop version of the supercomputer that India has envisioned. What we need to do now is speak to users, researchers and scientists and take feedback from them on the issues relating to usage of the facility and help them in accelerating their research work for the benefit of common man."
After launching the fastest computer Param Yuva II with 524 teraflops data capacity, C-DAC is next targeting to design a petaflop capacity computer. This next computer is expected to be ready by December 2013.
Said Rajat Moona, Director General of C-DAC, "The list of top 500 supercomputers in the world is released twice in a year, in June and November. Had we launched Param Yuva II in November, it would have been in the 62nd position."
This next project may cost around 5,000 crore and C-DAC has forwarded to PMO (Prime Minister's Office). This project will be commenced once C-DAC gets permission from Prime Minister. U.S, China and Japan are the only countries presently having the petaflop supercomputing facility.