Being the undisputed best app in the photos category, Instagram has now introduced Videos to help users shoot beautiful motions from their daily life. When users enter the app to take a photo from Instagram, they'll see a new Video icon that allows users to shoot fifteen seconds of video.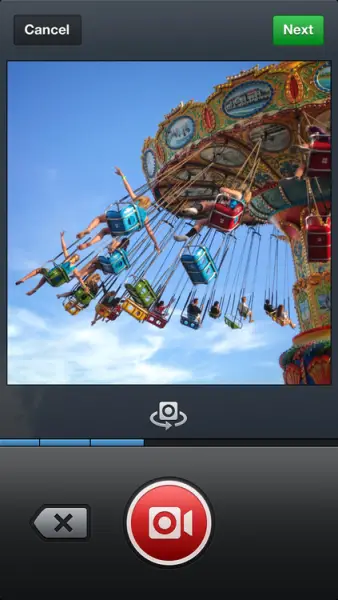 You'll also find that we've added thirteen filters built specifically for video so you can keep sharing beautiful content on Instagram. When you post a video, you'll also be able to select your favorite scene from what you've recorded as your cover image so your videos are beautiful even when they're not playing. – Kevin Systrom, co-founder
Instagram is famous for its neat photo filtersand it doesn't disappoint users by adding around thirteen filters for its video feature too. Video on Instagram is now up against Vine, the video capture/share feature available on the Twitter app but which allows for only six seconds ofvideo shoot (Instagram allows for fifteen seconds of video shoot).
"We're excited to see what the community will bring to video, whether it's your local cafe showing you just how they made your latte art this morning or an Instagrammer on the other side of the world taking you on a tour of their city, a mother sharing her joys in parenting as her children laugh and play or your favorite athlete taking you behind the scenes."
Instagram reiterates that its privacy options will remain the same and all users will be the sole owners of all photos and videos from their account, giving only them the option to make their content private or public.
.
Instagram users can now learn more about Video on Instagram at the Instagram Help Center. Instagram for iOS version 4.0 is currently available for download in Apple's App Store and Instagram for Android version 4.0 is now available on Google Play.