Cloud computing is always a hot topic to discuss. Today, most of companies are looking at the use of cloud computing to expand their business. The main intention towards this is just to support their customers and get more revenue through the product and service they are providing. Progressive, the US insurance giant, has decided to use more of cloud computing in order to improve their offerings. As part of its cloud strategy, Progressive would be relying heavily on Office 365 ProPlus to analysis huge data and similarly improving mobile capability.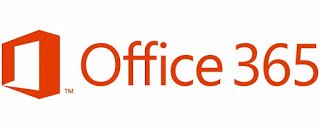 Office 365 ProPlus is a user- based subscription version of the Office. It is just like a previous version of Office with mainly Licensing and Deployment as a major difference. Progressive always aims to stay ahead from other competitors by delivering the best products and services to their customers at every point. Services like Service Centers, Snapshot, Comparison Rates and Name Your Price etc. are some of the key features of Office 365 ProPlus.
While moving towards advancements, Progressive has decided to use cloud computing that can improve their firm efficiency with greater expansion of the business and saving time on maintaining infrastructure. With respect to this, identity management  setup and Office 365 ProPlus is the first thing which Progressive has taken forward to.
Analyzing huge data and variable is a key factor for making innovation in producing high class products and services. Office 365 ProPlus together with Microsoft Analytics Platform System analysis capabilities and the Excel can make data analysis and collaboration much easier and time saving than before.
Progressive is also planning to improve their mobility capabilities. With getting Office 365 ProPlus license one can install the software on multiple systems including the personal one. This is a major step towards the expansion of a business. Also, with the increasing demand of the tablets, tablet-based computing option has come into action where the Microsoft Office suite is useful. One of the current examples of this is Agency sales force.
Scott McPherson, manager of the enterprise organization and architecture software and security group and Matt Lynn, domain architect of unified communications and collaboration group at Progressive, mentioned,
"We take the security and privacy of our business data and intellectual assets very seriously, so we are doing a thorough investigation of our cloud providers before moving forward. In the meantime, Office 365 ProPlus helps us ensure that we are quickly delivering the latest capabilities of the productivity applications that our employees use every day, and lets our IT team control the release of new updates if necessary."
In the future, expect to see more companies following the same path to bigger their success.