Google is providing G Suite customers with a new integrated workspace experience in Gmail. This way, Google wants to help G Suite customers work with people, content, and tasks they deal with the most. This new integrated workspace experience in Gmail will expectedly help G Suite customers find everything important for their work in one place.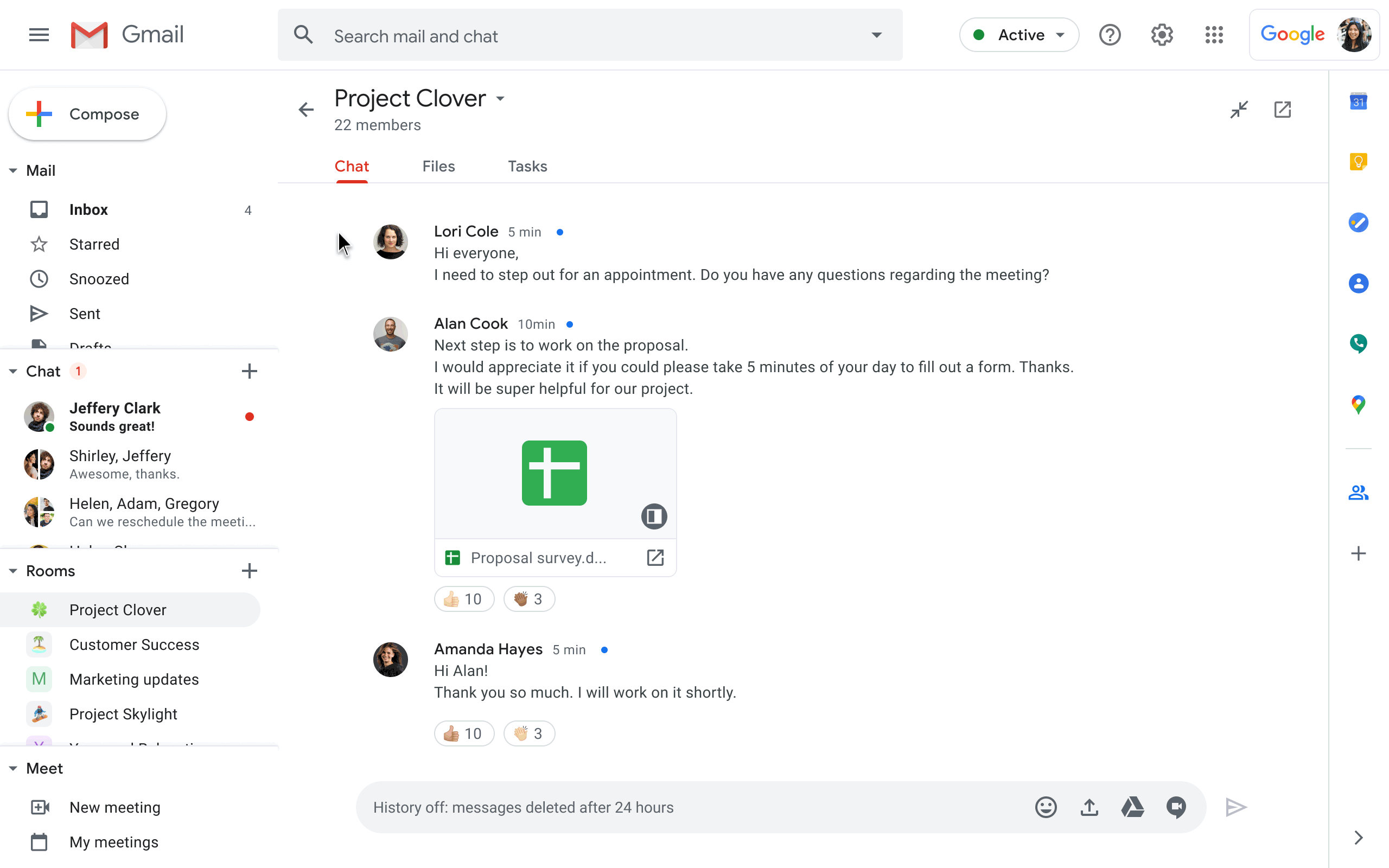 Integrated Workspace Experience in G Suite
This is something Google describes as 'new home or work in G Suite.' Google wants G Suite customers to access all of its core enterprise services like email, chat, voice, and video calling in one place without taking multiple hops. Users can collaborate with shared workspaces, integrate third-party tools, create custom workflows, etc.
"We're introducing a better home for work. G Suite now intelligently brings together the people, content, and tasks you need to make the most of your time. We're integrating core tools like video, chat, email, files, and tasks, and making them better together, so that you can more easily stay on top of things, from anywhere," said Javier Soltero Vice President & GM of G Suite at Google.
Folks at G Suite have provided select customers with the preview of this new experience to gather feedback.
This new G Suite experience enables deeper integration between email, chat, and video calling. As a result, you can join meetings straight from your inbox, courtesy of Meet into Gmail on the web, Android, and iOS.
Last month, Google added Chat to Gmail on the web. Soon, Chat will make its way to Gmail on Android and iOS, Google has confirmed. Google is also working to add shared files and tasks to Chat rooms to enable collaboration.
Google's shared chat service will enable easy access to important files and documents. Plus, users can also add people outside their company to shared chat. You can also work with third-party apps across Gmail, Chat, and rooms.
Google has expanded its enterprise Gmail search compatibility to Chat. This way, G Suite customers can search for all of your relevant conversations without leaving Gmail. You can pin important rooms and set your availability to "Do Not Disturb"
Google is willing to expand the availability of this new G Suite experience to more enterprise customers in the coming weeks.