Innovation is crucial to the continuing success of any organization. It helps develop something unique. The new family of processors from Intel claim to offer the same. Yes, in its latest pursuit to make its processors more robust, Intel announced the launch of its new 8th Generation Intel Core processor family during a recent Livestream event. The processors claim to offer enhanced speed and deliver the platform-wide improvements.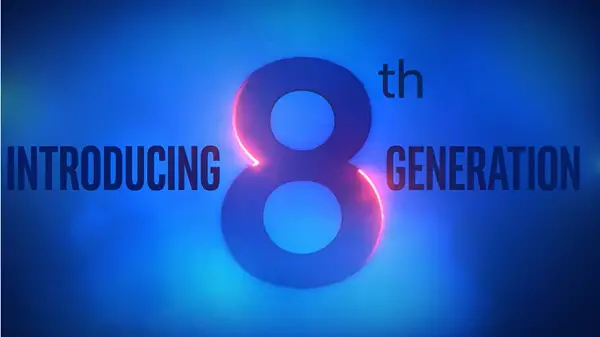 Intel 8th Generation Core processor
What's so significant about the processors is that 8th Gen family will include some of 10 nm products. It also promises to last long without compromising battery life. A single charge will last up to 10 hours even with 4K UHD local video playback.
This new mobile family sets the bar for outstanding performance, including a boost of up to 40 percent gen over gen1, and that jumps to 2×2 if you compare it with a 5-year-old machine. This is all thanks to the new quad-core configuration, power-efficient microarchitecture, advanced process technology and a huge range of silicon optimizations. These improvements also open the door to richer, more immersive entertainment, and an experience that is optimized for simplicity, mentioned Intel newsroom in its blog post.
Apart from the above, Intel core 8th generation processors will enable photo editing up to 48 percent faster on 8th Gen vs. devices powered by the processor released last year. Even editing video footage will be 14.7x faster, scaling down the time required (45 minutes on a 5-year-old PC to merely three minutes)
Users interested in trying out new advancements like Windows Mixed Reality wouldn't be disappointed either as the processors will have support for it. users will benefit from enhanced gaming and VR experience with Thunderbolt™ 3 external graphics (up to 4K). The first lot of desktop processors are likely to come this fall, followed by processors for enterprise customers and a broad range of other options purpose-built for different segments.
For more information, visit Intel Newsroom website.