Intel has announced their new H Series processors that clock up to 5 GHz and are designed for gamers and creators who want to push their experience to the next level. Due to thermal limitations, this was previously very difficult to be shipped on a mobile device such as a Laptop.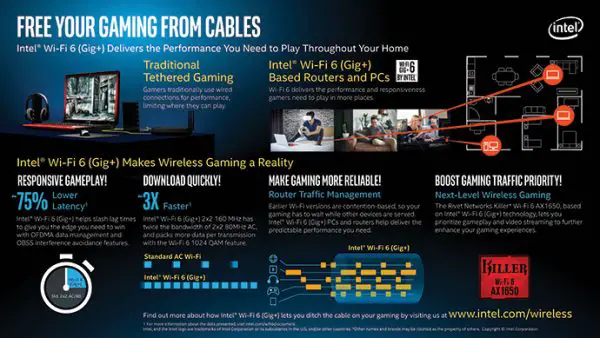 Intel's 9th Generation H Series Processors launched
Fredrik Hanberger is the General Manager of the Premium and Gaming Laptop Segments at Intel said,
"Our new 9th Gen platform is designed to delight gamers, creators and performance users by giving them more of what they want. We are bringing desktop-caliber performance with up to 5 Ghz and 8 cores in a range of thinner systems and new level of connectivity with Wi-Fi 6 (Gig+) so users can game or create where they want."
Intel is targetting the gaming market in this world with these processors. It brings in the Intel Core i5, i7 and the unlocked i9 processors clocked up to 5GHz with Intel Thermal Velocity Boost. They also have 8 cores, 16 threads, and support for 16 Megabytes of Intel Smart Cache. The highest performing CPU among these is the Intel Core i9 – 9980HK. And with the Intel Dynamic Tuning, continuous performance optimizations can be made in the background.
It is primarily made for gaming. Some of the highlights of these new chips for gaming are:
Play immersive AAA gameplay with up to 56% FPS improvement on games like "Total War: Warhammer II".
Experience up to 38% faster turn time on games like "Civilization 6".
Game, record, and stream without compromise and broadcast HD live streams up to 2.1 times faster, gen-over-gen.
Break the gigabit barrier with the latest Wi-Fi 6 standard running on the Intel Wi-Fi 6 AX200 (Gig+) solution offering almost three times faster throughput and up to 75% latency reduction – pair it with Wi-Fi 6 (Gig+) routers based on Intel technology to unleash a great gaming experience.
You can learn more about these new CPUs on intel.com.