Popular chip maker Intel Intel Corporation has started shipping its 6th Generation Intel Core vPro processor family. It comes equipped with a hardware-enhanced multi factor authentication solution called Intel Authenticate designed to strengthen identity protection.
Past experiences serve as a record that many data breaches stem from stolen user credentials. As such Intel intends to make a move in the right direction by addressing the issue with its most recent security technology named – Intel Authenticate.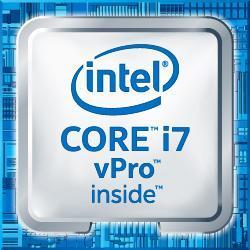 Intel Authenticate will make PC less vulnerable
The feature is a hardware-enhanced, multi-factor authentication solution that strengthens identity protection on the PC, something like your fingerprint, your personal information, etc. making it less vulnerable to identity and security credential attacks. Intel Authenticate can choose from multiple hardened factors of authentication that are based on company policies. As such, it does away with the need to solely rely on employees' ability to remember complicated passwords.
End users can use these available factors in combination, including phone proximity, to enable Network Access to log in to domains and VPNs, and "Walk-Away Lock", which uses presence technology to lock a system when a user leaves their PC unattended.
Intel Authenticate is compatible with many popular IT policy management tools, like:
Microsoft Enterprise Mobility Suite
Microsoft Active Directory and Group Policy
McAfee ePolicy Orchestrator
Microsoft System Center Configuration Manager
From security standpoint, the important feature about Intel Authenticate is that the security policy and credentials used to verify the user's identity are stored in hardware, not at the operating system level where they are highly susceptible attacks by malicious software. All verification also takes place on the device, meaning sensitive info never leaves the PC.
Intel Authenticate technology is currently available as a preview and compatible with Microsoft operating system such as Windows 10/8/7.