CES 2019 is the annual trade show organized by Consumer Technology Association in Las Vegas, Nevada. Every major technology company in the world takes up the stage at the event to make some major announcements and showcase their latest and great innovations. This year, CES was mainly dominated by self-driving cars, Foldable Displays, New Semiconductor chips and other hardware from companies like Lenovo, Acer, Asus, MSI and more. Intel also announced the next iteration of their processors.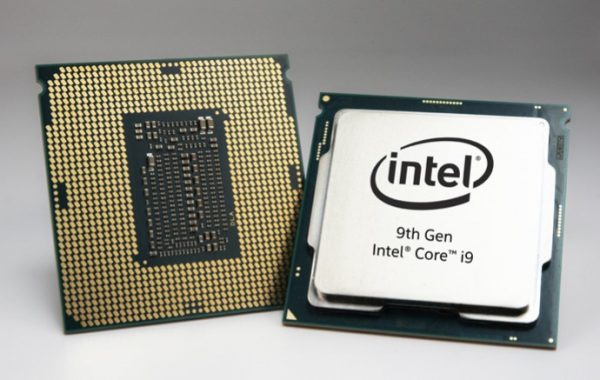 Intel Ice Lake
Gregory Bryant, the Senior Vice President and General Manager of Intel's Client Computing Group, announced the 9th Generation of their PC Processors right from i3 to i9. They have codenamed it as Ice Lake – that works from 10-nanometer to 14-nanometer manufacturing process. With a number of new instructions, the support for cryptography and artificial intelligence processes have been highly boosted.
Intel believes in their investments in the PC Market. They stated,
"What makes the PC special is it is the place people go to focus," he said. "80 percent of people go to the PC as place to focus and do the work that matters to them."
Intel also announced Project Athena. It is still an early design, but they are working on building even better Always Connected PCs. This would ultimately make them more like a smartphone and will expand the horizons of a PC's capability, portability, and making them faster and always ready for a number of intensive tasks. The devices inspired by this idea will support instant on, longer battery life, high-speed processing, 4G or 5G connectivity and more intelligent with the power of AI.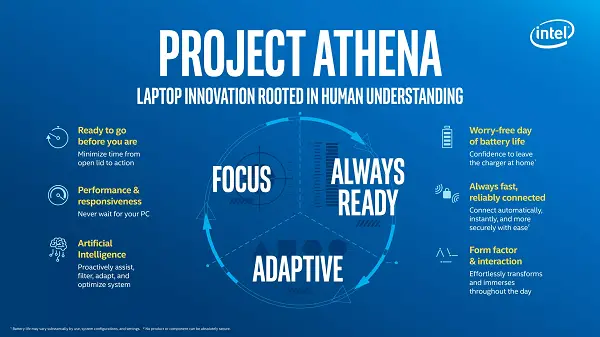 Intel did not mention when would devices inspired from this technology start to pop up. But they did mention that, they are working with their partners including Acer, Asus, BOE, Compal, Dell, EDO, Google, HP, Huawei, Huaqin, Innolux, Lenovo, Microsoft, Pegatron, Quanta Computer, Samsung, Sharp, Wistron and Xiaomi's Mi Arm to bring more devices based on this technology.
You can read more about these announcements here.