After Raspberry Pi offering support for Windows 10, Intel opens its open source MeshCentral for Microsoft Windows based IoT (Internet of Things) devices. The open source program is a peer to peer technology based on a diverse range of uses. The programs created using MeshCentral are used primarily for remote monitoring, remote management of computers etc. that can, in turn, control lighting and security systems. The examples are just the broad ones. The MeshCentral combined with Windows 10 can now get many more functionalities.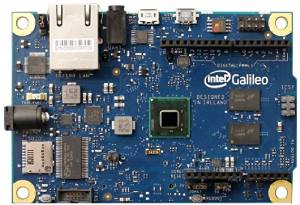 Is Microsoft the future of IoT Devices?
Intel announced recently that it has expanded the functionality of MeshCentral for IoT devices by providing for Windows for IoT that run on Intel Galileo devices. This seems aimed at two shots with one stone: The first one is to promote MeshCentral by supporting Windows 10 programming and in addition, it will increase the sales of Intel Galileo devices. Intel Galileo are mini boards similar to Raspberry Pi but not as popular; still are used by many programmers into Internet of Things.
Only last year, Microsoft showcased some samples of IoT devices made with Intel Galileo devices. These IoT devices used Windows as the base. This means that now that MeshCentral is compatible with Windows, the next operating system would be a preferred choice for IoT systems (especially because Microsoft has a tiny Windows 10 version for Raspberry Pi, one of the most used boards for IoT devices). Even the existing devices can now be tweaked a little to have Windows operating systems as base after Windows 10 for IoT is released.
The blog of Intel says that MeshCental is a single place to manage everything from big servers to tiny IoT devices. It further says that MeshCentral provides both offline and online connectivity so that it is easier for people to use the devices from just anywhere, using specialized devices or things like their smartphones.