Microsoft and Intel have been working out together since a long time specially for the success of Windows 8. Intel has always tried to come up with the hardware that supports Microsoft's Windows operating system.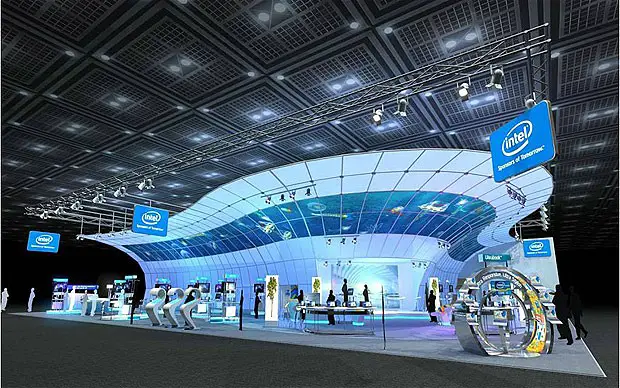 Since the CES 2013 is on, we were expecting such announcement from Intel. And without any surprises Intel held a press conference in Las Vegas where they announced a number of new processors made for Windows PCs. These PCs are specially built to support Microsoft's latest operating system, Windows 8.
Intel's press release puts more linght on its CES reveals, which includes a new 22nm Atom chip, code name "Bay Trail", the successor to the "Clover Trail" processor that launched in several Windows 8 tablets in 2012. Here's what Intel has to say,
The first quad-core Atom SoC will be the most powerful Atom processor to date, delivering more than two times the computing performance of Intel's current generation tablet offering. It will also include new improved integrated security offerings. These improvements will enable new experiences for business and personal use in devices as thin as 8mm that have all-day battery life and weeks of standby, all at lower prices.
These "Bay Trail" chips will be available in with the Windows 8 tablets sometime in the late 2013, more probably in the fourth quarter. These chips will posses better battery life and performance than its predecessors. Further Intel also announced the fourth generation of its Core processors, will use just 7 watts of power, versus 15 watts for current Core chips.