The M1 chip from Apple has received some of the best comments from critics and users alike. Users did see fantastic progress of speed and performance on MacBook Pro, Air, and Mac Mini devices that had M1 inside.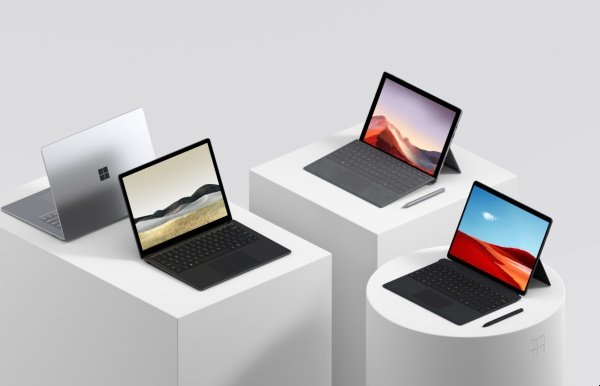 Intel fuels Windows vs Mac debate
Of course, one company that hasn't liked Apple's move is Intel, supplying processors for multiple Mac devices since the 2000s. Now, the chip-maker has launched an online campaign highlighting the shortcomings of Apple's M1 chip. Intel talks about many things that a Windows PC can do, but Macs cannot.
Intel has published these ads on its social media handles and other websites. While the message is different in each case, all of them have a #GoPC hashtag, encouraging users to shift to Windows PCs from Macs. One of the pages says that "if you can flip through Photoshop thumbnails with your actual thumb, you're not on a Mac."
Of course, Intel wants to point out that Mac devices still don't support touch-screen input or stylus. On another not-so-specific page, Intel says, "if you can power a rocket launch and launch Rocket League, you're not on a Mac." In this case, the chip-maker talks about the versatile user-base of the Windows PCs — including gamers and scientists alike.
Along with these campaigns, Intel has also shared a few videos that highlight the limitations of Mac devices as modern computers. Common problems like port selection and the inability to play popular games like Cyberpunk are central to these videos sponsored videos.
Jon Rettinger, who published one of the campaign videos, has mentioned the advantages such as standard USB ports, eGPU support, and the support to work with additional external displays. While these arguments aren't entirely novel, they now try to emphasize that Apple hasn't fixed these things even after moving to its in-house chips.
As said earlier, Apple's transition from Intel chips to Apple Silicon chips is ongoing, and Apple is working on many chips under the hood. The company expects the transition to end by 2022 when there are no Mac devices using chips from Intel.
Considering the popularity that M1 chips have had, it is clear that Intel would have little connection with Mac by the start of 2023. Therefore, the company going to an extreme of asking people to "go to PCs" can be seen as a survival move.