Yesterday,at Computex Expo, Taiwan, Intel officially announced the launch of its 4th generation Intel Core processors. Also referred to by its codename "Haswell", these processors are aimed at combining stunning PC performance with tablet-like mobility, bringing a concept of 2-in-1 devices where your Laptop has built-in dual capabilities of a PC and Tablet.

Intel claims that  new Haswell processors will bring a host of new features including a 50 percent increases in the battery life, improved performance and incredible integrated graphics for Windows PCs and tablets.
Kirk Skaugen, Intel senior vice president and PC Client Group general manager , expressed at Intel Newsroom
"4th generation Intel Core processors offer the most significant gain in battery life enabling ever achieved by Intel, up to double the graphics and significant CPU performance improvements that are delivering exciting new consumer experiences. Today's announcement accelerates a new category of 2-in-1 computing devices delivering the best of a notebook and a tablet in amazing new form factors. This year is the perfect time for consumers to refresh their old tablet or PC with these new 2-in-1 devices".
Intel's announcement is definitely a boon for Windows PC users, who will benefit from enhanced features like.
Low Power consumption: Looks to be the best addition of all, Intel says that the 4th generation processors will increase batter life up to 50 percent. This was possible when Intel further reduced the power consumption at CPU level to as low as 6 watts. Power optimization done with the help of System on a Chip (SOC) structure and bringing platform level technologies to Intel's leading-edge 22nm process technology.
Better Graphics: Haswell processors users will bring two times faster computing experience for Windows PCs users; effectively PCs response will be eight times better and users will have the ability to edit and share HD video about 20 times faster.
SoC for thinner devices: With the help of highly integrated SoC, Intel would be able to bring even better visuals in thinner and lighter devices like mobiles, Tablets, etc.
Ultra books will get a transformation – With 4th generation processors, new Ultrabooks will be touch-enabled and have Intel Wireless Display capability built-in to bring a natural touch and motion interactivity and speed mode for a low-latency gaming on the big screen.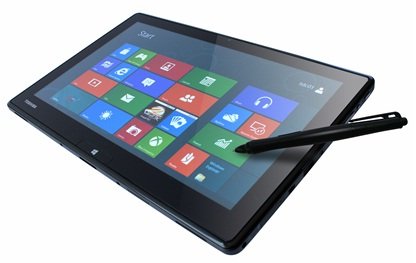 Intel's power packed announcement at Computex augurs really well for the future of Windows PCs and its users. Also with Haswell processors possessing such capability don't be surprised if more companies announce new Windows PC with 4th generation processors for the rest of the year.
To know more on the benefits of 4th generation processors click here.