Protecting people and the tools they use to stay connected, get more work done, and thrive in today's hybrid environment is important. For this reason, Microsoft has come up with a unique solution called Privacy Management for Microsoft 365. It will help researchers in identifying and preventing critical privacy risks that arise from transferring private data across borders and oversharing.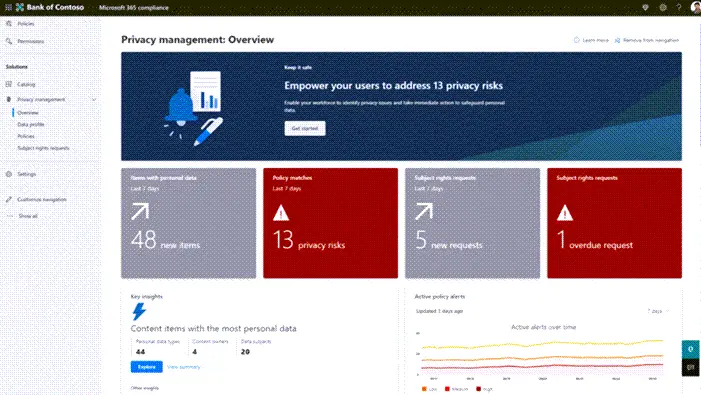 Privacy Management for Microsoft 365, an AI-based compliance tool
It's no surprise, the data privacy regulation landscape is more complex than ever. So, staying ahead of regulations can feel impossible sometimes. Privacy Management for Microsoft 365 is designed for this very purpose.
It has built APIs that allow privacy administrators to integrate with the organization's existing processes and solutions to automatically create and manage subject rights requests in Privacy Management. Moreover, they can design and automate privacy policies by using an out-of-box template or create a custom policy to meet an organization's specific needs.
The move can go a long way to help customers safeguard personal data and build a privacy-resilient workplace. With role-based access controls and data de-identified by default, Privacy Management for Microsoft 365 helps organizations to have end-to-end visibility of privacy risks at scale in an automated way, wrote Vasu Jakkal Corporate Vice President, Security, Compliance and Identity in a security blog post.
In short, the new design aims to empower privacy administrators themselves to mitigate risks themselves, freeing IT resources to focus on more pressing matters and high-severity risks.
Having said that, to build a privacy-resilient culture, you need an educated and well-trained workforce, so they know how to handle data properly. Privacy Management through its insights and contexts will enable administrators to automate privacy policies and protect sensitive data.