Last year, Microsoft – the software giant signed a deal with fairly established mobile game developer, Kabam. Fast forward 12 months we learn the company has decided to discontinue the apps development for Windows Phones.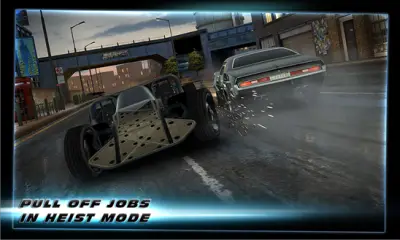 Kabam to focus on Apple & Android games
After striking the deal with Microsoft, Kabam agreed to develop and release its popular games on both, Windows Phones and Windows. The list included titles like,
Fast and Furious 6: The Game
Dragons of Atlantis
Heirs of the Dragon
The Hobbit: Kingdoms of the Middle-Earth
The freemium game developer however protracted its release and adopted a tardy approach in porting games to Microsoft's operating systems. The company expressed its inability in developing games for Windows system reports, say sources.
"Kabam is now concentrating development on AAA quality games for Apple and Android mobile devices and has decided not pursue development for Windows Phones. the company is now concentrating its resources on the biggest market opportunity, which is Apple and Android devices worldwide".
Founded in 2006, Kabam – The freemium game developer develops, publishes massively multiplayer social games (MMSG's) and games with immersive gameplay mechanics.
The recent departure of interactive entertainment company can be attributed to a $120 million dollar infusion by China-based e-commerce company Alibaba. The company ended 2014 with record revenues of $400 million , up from $180 in 2012.
Kabam is not the first company to part its way or bypass Microsoft Windows Phone. Earlier too, Banking apps such as Bank of America and Chase dropped their Windows Phone support.