A PC in your pocket, ever thought about getting one of those? They are real and are the size of a smartphone of all things. This particular PC is called the Kangaroo Plus, and yes, it is powered by, well, nothing. This mini PC is the bigger brother of the Kangaroo mini-PC, and it comes with a cool 4GB of RAM and 64GB of internal storage, which is double what the previous device had for storage.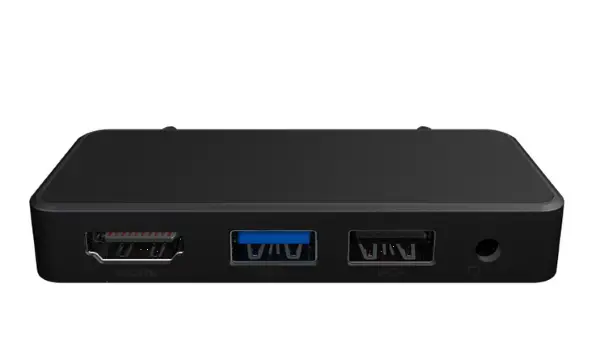 Kangaroo Plus PC
The size of the Kangaroo Plus as stated above is that of a modern smartphone. On the inside, there's an Atom x5-Z8500 processor that runs at a maximum clock speed of 1.44 GHz. Furthermore, we should point out that it works with the optional Kangaroo Dock that comes with USB ports and HDMI ports.
Now, in terms of the operating system, the first Kangaroo comes preloaded with Windows 10; however, the Kangaroo Plus does not come with an operating system. Users will be required to add their own, something that is not too difficult to do.
"We've received overwhelmingly positive response from the launch of Kangaroo a little more than three months ago. For our latest model, we have taken direct customer feedback and incorporated it into the Kangaroo Plus. Customers asked for more storage and memory packaged in the same tiny form factor, and we are giving it to them," according to an executive from the company.
The Kangaroo Plus will cost a cool $169.99 at retail. When it comes down to the original version with Windows 10, it will continue to go for $99.99.
Source: Infocus.