Kaspersky, the name that works secretly behind the scenes to help you defend your PC and your children against malware and internet infections has now been busy developing its own secured operating system to be used in industrial information systems. Kaspersky Labs has come out in open and declared that it has been developing a secure operating system for protecting key information systems (Industrial Control Systems) used widely in industry/infrastructure.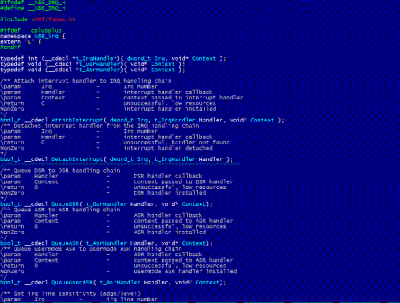 The news came into light after a Russian news service reported the company is looking for requirements analyst and senior security system designer for SCADA automated control systems. The vacancies were perhaps an indication to the lab's intention of entering industrial IT system market.
In industrial systems, maintaining constant operation come is a higher priority than the security. As a result, security is pushed to the second place hence, the need. Furthermore, Eugen Kaspersky, a specialist in the information security field and the CEO of the Kaspersky Labs describes,
In your average company, one of the most important things is confidentiality of data, and IT administrators are encouraged to isolate infected systems from non-infected systems to that end, among others. Thus, for example, if on the corporate file server a Trojan is detected, the simplest thing to do is disconnect the infected system from the network and then later start to tackle the problem.
Kaspersky own secure OS would solve this problem to a large extent, Eugene believes. He also informed the lab has all the necessary resources to develop and support its own built-in OS. The company so far has not disclosed the architecture and the details of the operating system still under development.
How will it be possible for Kaspersky Labs to create a secure OS if no one at Microsoft, Apple, or the open source community has been able to fully secure their respective operating systems? It's all quite simple really, says Eugene Kaspersky.
First: our system is highly tailored, developed for solving a specific narrow task, and not intended for playing Half-Life on, editing your vacation videos, or blathering on social media. Second: we're working on methods of writing software which by design won't be able to carry out any behind-the-scenes, undeclared activity. This is the important bit: the impossibility of executing third-party code, or of breaking into the system or running unauthorized applications on our OS; and this is both provable and testable.
It will be interesting to see how it shapes out!