A good feature of Microsoft is that the software-giant offers Windows 10 as a free upgrade for Windows 8/7 users. However, some of its updates cause a wide array of new problems. The recently rolled out KB4532695 Optional Cumulative Update available for Windows 10 v1903 and 1909 is a case in point.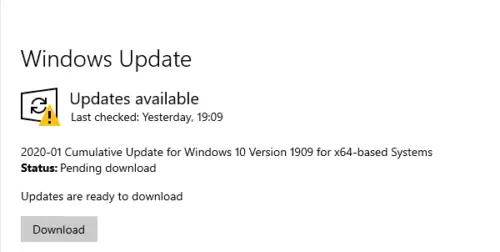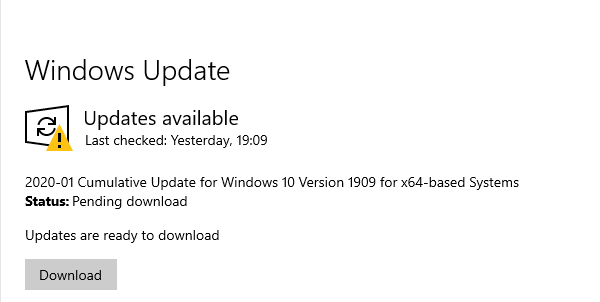 KB4532695 Cumulative Update causing Boot & BSOD problems
The update in addition to bringing a handful of fixes for the 'File Explorer Search' issue that has been plaguing users for months, adds another problem. Many people report that the installation of the new Cumulative Update forces their systems to go into a reboot cycle.
My desktop just updated to 1909 and tried to reboot.  It locked up and won't boot up.  In fact, it does not respond to the power button at all.  I cannot access the bios or do anything at all.  This update had been a problem in all my computers, usually slowing down the computer or locking up the screen.  This is the first time that I have been unable to uninstall the update to regain the use of the computer, posted PaulHBenitez on Microsoft Community page.
Another user reported issues with his 'extended laptop display' not visible following the installation of the update.
I have two different sources. HDMI cable and soundcard. neither works now. In device manager and sound settings are all good, no issues. just no sound, said another.

I can confirm, got a BSOD after I installed KB4532695, said yet another user.
So far, it appears the issue is not so widespread but if your PC is one of the affected devices, you will need to wait for February Patch Tuesday updates for a solution. For users who would not like to wait can simply go ahead and uninstall the cumulative update to avoid boot issues on their machines.
The primary reason causing this issue is not known and Microsoft is yet to acknowledge the problem as we speak.
I hope it gets resolved, soon! For more information on the issue involving KB4532695 Cumulative Update, visit the Microsoft Community page.