Tech firm HP is embroiled in a fiasco after over 400 models of the company's laptops were discovered to contain keylogger software. This latest problem has come shortly after it was discovered that the company had secretly installed spyware on some of its machines.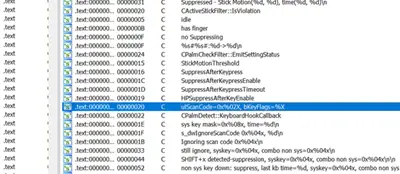 Keylogger on HP laptops
The discovery was made by Michael Myng, a security researcher who was looking at a keyboard driver when he made the discovery. It appears that the keylogger is turned off by default, it can be turned on simply. Although you will need administrator privileges, it is a reasonably simple process, and in this day and age of technology, it seems that this is a poor miss by HP.
HP has now released a patch to cover the vulnerability. The company insisted that you would need administrator privileges to be able to access the software and that should minimize the potential for misuse. But the miss is a worrying one.
The software is part of the Synaptics software suite, and it seems that HP never noticed the potential vulnerability before distribution. The company will need to do better in the future, as one of the World's leading manufacturers HP has a strong position to maintain. Recent years have not been kind to the tech giant who chose to split the business to encourage profitability.
HP is something of a sleeping giant, still reasonably dominant, though recent years haven't helped at the tech giant who has struggled to keep up with the migration to mobile that carries on at a pace. Google and Apple have really taken the lead in the sector, and former leaders such as HP have a lot to do to catch up. This latest episode will not play well. Especially at a time when Microsoft needs more than ever to extol the merits of desktop computers before they disappear.
HP has confirmed this and released and update for the Synaptics Touchpad Driver. Read the report here.