LastPass recently announced on one of its blogs that it has joined the 'LogMeIn' family. LastPass is the freemium password management system; while LogMeIn is a provider of software as a service and cloud-based remote connectivity services for collaboration, IT management and customer engagement.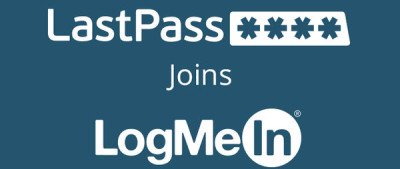 This was also mentioned in LogMeIn's press release. The press release says,
"LogMeIn, Inc. (Nasdaq: LOGM) today announced that it has agreed to acquire LastPass (incorporated as Marvasol, Inc.), the popular single-sign-on (SSO) and password management service.  A high growth business with millions of loyal users and an award winning product line, LastPass will immediately bolster LogMeIn's position in the multi-billion dollar identity and access management (IAM) market, while accelerating one of the company's key strategic growth initiatives. The deal is expected to close in the coming weeks."
Who are LastPass and LogMeIn
LastPass: As mentioned above, LastPass is a password management service. The service simplifies your online life by remembering your passwords for you. With LastPass to manage your logins, it's easy to have a strong, unique password for every online account and improve your online security. The best part is, this service is free.
LogMeIn: LogMeIn is an extremely useful software as a service (SaaS) or a technology that lets the users take control of a computer using another computer. Its cloud-based remote connectivity services help users to be connected to any computer on its network. Besides this, LogMeIn has several products, such as LogMeIn Pro (a subscription-based remote access and administration software), LogMeIn Central  (a web app for IT management), LogMeIn Rescue (remote help desk for larger contact centers), LogMeIn Hamachi (network virtualization and VPN service), LogMeIn Backup (remote backup software) and many more.
LogMeIn acquiring LastPass
Both the companies seem to be happy with the collaboration. LastPass mentions in the blog,
"It's a big day here at LastPass. We're thrilled to announce that we're joining LogMeIn. As one of the world's leading SaaS companies, we can't imagine a better team to align with our values and product-driven mission. With their experience in growing successful brands like join. me, we're excited to join LogMeIn in delivering the next generation of identity and access management for individuals, teams and companies, with LastPass at the forefront."
Due to this partnership, people are certainly going to experience a lot of benefits.
Read more about this on LastPass blog post.