Windows 10 has found more acceptability in Korea than any other region. Its adoption has been five times faster than Windows 8. Microsoft thus, rightly see this as an opportunity for growing its business in Korea, while working tightly with partners to increase distribution of Windows 10 devices around the world.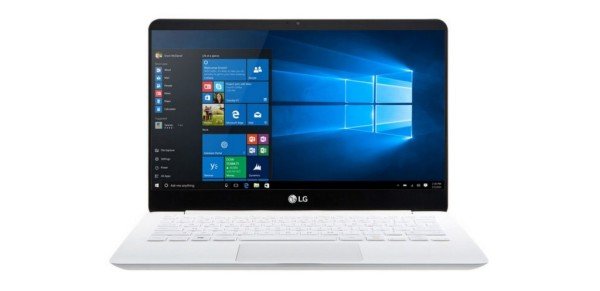 LG new Windows 10 Devices
LG will roll out LG ultrabook gram 13 and LG Ultrabook gram 14, with Windows 10 around the world in coming weeks. The 2 new devices will be marketed as extremely light weight computers for every day user demanding a high-performance laptop replete with modern features and extremely portable.
LG gram 13 is a 13-inch model in white powered by Intel Core i5 processor spaced with 8GB of memory and 128GB of storage Model 13Z950-A.AA3WU1. Cost = $899 (approx). While, LG gram 14 is a 14-inch model in gold with Intel Core i5 having 8GB of memory and 128GB of storage Model 14Z950-A.AA3GU1. Suggested price: $999
The company claims LG gram 14 is among the lightest laptops in the 14-inch category, weighing just 2.16 pounds. Its outer body is made of carbon-lithium and carbon-magnesium that renders exceptional strength to the computer.
LG has a long history of developing innovative consumer electronics products and has applied that expertise, along with its laptop success in other markets, to the LG gram series in the U.S. We recognize this is an extremely competitive category, and are confident consumers will respond well to this product that combines powerful performance with lightweight design", said David VanderWaal, vice president of marketing, LG Electronics USA.
As per the other specifications, LG Gram devices support the latest standards for connectivity, including Wi-Fi and Bluetooth wireless technology. The picture quality is good as the gram series offers an immersive viewing experience with Full HD picture quality, boasting a 1920 x 1080 resolution and 16:9 aspect ratio. The display apart from the high resolution features LG's In-Plane Switching (IPS) technology that renders accurate color saturation and contrast.