LinkedIn, world's popular professional social network has announced that it is buying Careerify. Careerify, the Toronto-based startup which was founded in 2009 is an online recruiting and talent acquisition platform that helps in managing employee referrals and internal job mobility. Careerify has some of the top companies in its client portfolio including Microsoft, Deloitte, and Groupon.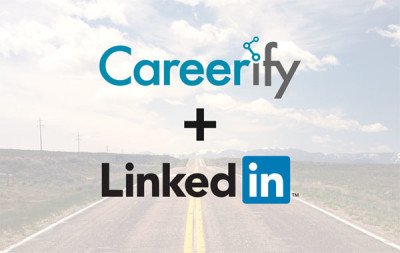 LinkedIn acquires

Careerify
CEO and founder of Careerify, Mr Harpaul Sambhi confirmed the news about the merger in one of their company's blog posts on Monday, acknowledging that LinkedIn offered something which Careerify couldn't do on its own. Careerify's vision of growing successfully on a large scale can now be realized with LinkedIn's acquisition.
LinkedIn now gets Careerify's expertise in developing a referral service that will help companies find prospective candidates through its current employee's contacts and networks. The aim of bringing this HR technology from Careerify to LinkedIn is to automate the referrals process using big data.
Mr Harpaul Sambhi said,
We started this business during one of the worst recessions of our time, where the term 'needle in a haystack' reflected the job search experience for millions of candidates," explained Sambhi. "In response, we developed a referral solution that looked at open jobs within an organization and scanned its employees' connections on social networks in real-time to pinpoint the perfect candidate.
Careerify will no longer accept new customers during this transition period and would be focussing on implementing its technology into the LinkedIn's infrastructure. The existing customers of Careerify would continue to receive services and support for its employee referral software.
The financial terms of this acquisition deal have been not made public.