Repeated attempts of hacking online services such as Evernote, Facebook and Twitter has forced LinkedIn to introduce two-step verification feature for its service. Two-step verification is increasingly getting popular these days due to rise in number of attacks on social media sites and other high-profile services. As such many services are adding it as an optional security feature. The feature allows users to add a second level of defense to their account.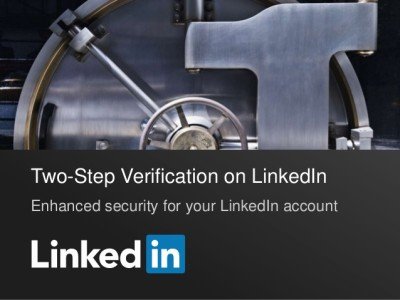 What is two-step verification
Two-step verification as most of you might now know requires a user to use more than one form of verification to access his account. The verification requires a numeric code in addition to an account password. This, to an extent helps in averting malicious attempts to access your account.
"Most internet accounts that become compromised are illegitimately accessed from a new or unknown computer (or device). Two-step verification helps address this problem by requiring you to type a numeric code when logging in from an unrecognized device for the first time. This code will be sent to your phone via SMS. When enabled, two-step verification makes it more difficult for unauthorized users to access your account, requiring them to have both your password and access to your mobile phone", the LinkedIn blog reports.
How to enable LinkedIn two-step verification
The feature can enabled through users' security settings page. Just hover the mouse pointer to the icon in the top-right corner of the site and select "Privacy & Settings,"
Then, choose 'Accounts' tab from the left-hand side and click 'Manage security settings' link.
Under 'Security Settings' section look for 'Two-step verification for sign-in' option. When found, Turn the feature on and click on the 'Done' button.
That's it!
Last words
The reason two-step verification is fast gaining acceptance: most accounts become compromised from new or unknown computers or devices. Although, LinkedIn hasn't suffered much as other social networks, like Twitter, when it comes to compromised accounts, it's good to see the company taking early precautionary measures to prevent the same.