In today's professional space, having a LinkedIn account is a must. It is a great platform that not just connects prospective employers and employees but also allows users to follow firms/pages of their interest.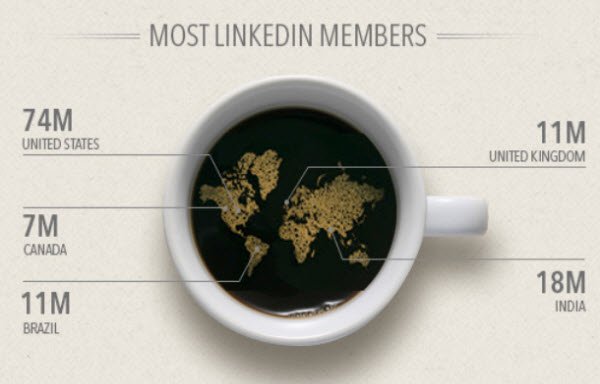 As 2013 commenced, LinkedIn had another reason to celebrate apart from it being a New Year: it had crossed 200 million members! This shows the importance of this platform and the good work it's been doing since its inception.
Richard Branson, English business magnate and Barack Obama, President of the United States are the top most followed people on LinkedIn.
According to an interesting Infographic released on its official blog, if LinkedIn were a country, it would have the fifth largest population in the world which also equals the population of France, UK and Italy combined! The maximum number of LinkedIn members are from the United States while the maximum numbers of users who access its services through their mobile devices are from China.
LinkedIn is represented in more than 200 countries and territories and is available in 19 different languages around the world. It seems to be on the steady path of growing big. Here's wishing it a great and eventful 2013.