LinkedIn recently announced the launch of a new online tool – Salary – that has been designed to help professionals make informed career decisions on the platform.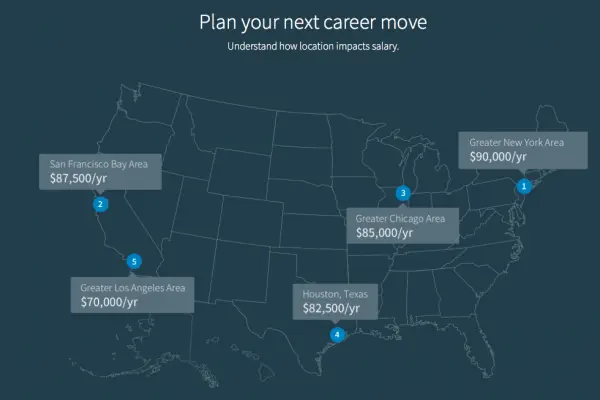 LinkedIn launches Salary Tool
The company will make use of its 450 million+ user base to get macro insights into salary patterns, bonus decisions and other factors that influence the duration of an employee's work in their respective firm.
LinkedIn Salary is available to all members on desktop, mobile and app in the States, Canada and the UK. Plans for worldwide rollout are expected in 2017.
These are some of the highlighting features of LinkedIn Salary.
Salary will show you the entire salary structure, bonus details and stock options for a chosen job description. This helps you make informed decisions in the field you are entering.
This feature helps you shortlist the locations that have the best pay packages according to your industry. For example; You can check out which locations in the world offer better deals for investment banking, engineering and more.
This tool also shows you which academic degree or qualification will help you further your horizon in your industry. Whether an MBA or an M Tech will have greater yields in your firm is decided by LinkedIn Salary.
Industries that pay the most
You can also browse the industries that pay the most; in terms of salary, bonus or stocks. This helps you choose the industry based on what monetary compensation suits you the best.
Check salaries for the top companies
Know more about the compensation for companies you're interested in, and be the first to know about job openings by "Following" their Company Page.
Know your expected salary
This is a unique feature of Salary from LinkedIn. You can enter in your work experience, educational qualifications and other details to get an estimated salary package that you can obtain from different industries of your area.