Logitech recently unveiled a super-slender ultra-portable keyboard in terms of shape/size – Logitech Keys-To-Go. The design of the product makes it a perfect partner for on-the-go typing, since it's quite thin and easy to type on. The Keys-To-Go Ultra-Portable Keyboard connects to your Windows devices via Bluetooth.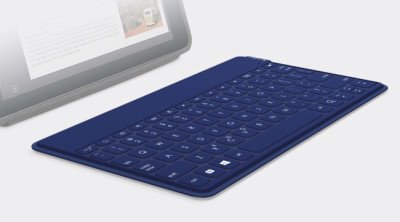 Logitech Keys-To-Go Keyboard
Earlier, the keyboard was available just for iOS but now its support for use has been extended to Android and Windows devices. The Logitech Keys-To-Go is wrapped in a water-repellent FabricSkin. The covering helps protect the keyboard from accidental spills and dirt.
The company claims what comes across as a happy experience before users is the keyboard's well-spaced keys for comfortable typing, despite being incredibly thin, and a row of Android and Windows shortcut keys for added productivity.
The looks and design of the stand-alone Bluetooth keyboard is very reminiscent of the Surface Touch Cover.
We first introduced the Logitech Keys-To-Go for the iPad and the keyboard quickly became a favorite with consumers. We're thrilled to now bring that same portability and typing experience to Android and Windows devices, whether that's your tablet, phablet or smartphone. The Logitech Keys-To-Go goes wherever you go thanks to its thin and light design, and it offers the great typing experience that you expect from a Logitech keyboard. It's the perfect partner for your device", said Michele Hermann, vice president of mobility at Logitech.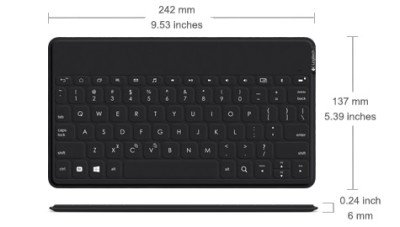 Pricing and availability of Logitech Keys-To-Go
The Logitech Keys-To-Go will be available available for Windows Platform (Windows 7 or higher). It is expected to hit the U.S market, Europe and select countries in Asia beginning in April 2015 for a price of $69.99.