The chain started with Lumia Amber, followed by Lumia Black and Lumia Cyan, and now, it's time to welcome Lumia Denim. Microsoft's latest Lumia Denim update has started rolling out to a certain range of Windows Phones in Europe and China.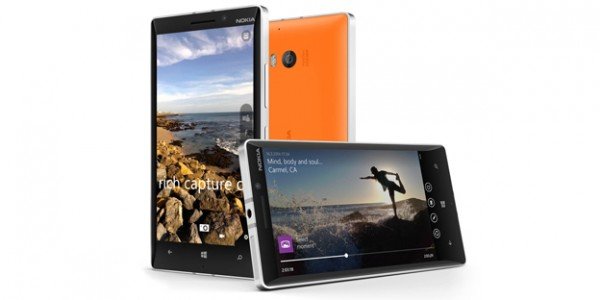 The company, however announced the update late back in September 2014, it wasn't expected to reach Europe this soon.
The Lumia Denim update brings many new features including Cortana voice activation, live folders to organize apps, improved IE for faster and better mobile browsing, glance screen, consumer VPN for improved security and some unique imaging enhancements.
Microsoft's latest Lumia Denim update brings some functionality improvements to Cortana like voice activation, car kit integration, snooze time reminders and natural language scenarios. Voice activation feature lets the user activate Cortana just by saying 'Hey Cortana' without pressing the Microsoft button. This feature will be available only for Lumia Icon, Lumia 930, and Lumia 1520.
Lumia Denim update takes the imaging to a whole new level with some new and innovative features like moment capture and rich capture which lets you capture the high definition pictures in a fraction of seconds. Just press your camera button for a little long and the device will start recording 4K-quality video at the speed of 24 frames per second. These high-quality frames can also be saved as individual still images.
Furthermore, a faster and intuitive Lumia camera app is also added with this update which deliver the high-quality images at a much faster speed. This new app allows users to capture many photos in just a few milliseconds. Other imaging enhancements include Dynamic Flash, Dynamic Exposure and Auto HDR and latest imaging algorithms which gives you crisper photos even in low light.
Watch This Video To Know More About Lumia Denim Software Update
https://www.youtube.com/watch?v=ZyXpRhyHMVI
Please note that these features will be available only for a selected range of Lumia Phones. For more updates in Lumia Denim, stay tuned to Microsoft's official blog.