Nokia Lumia Smartphones users get ready for giving your device a new life! Microsoft, at Build 2014 provided an initial glimpse of the new Windows Phone 8.1 OS. It looks immersive and good news that follows is the update is coming to all Lumia smartphones running Windows Phone 8.
Windows Phone 8.1 OS
The major changes can be perceived in for of 2 features
The Notification Center
Cortana
Both of the above, combine to change the way people use Lumia devices. It gives the feeling of owning a new phone with a bunch of amazing tools.
Action Center
One place where you can find all your notifications (Facebook, Twitter, Emails, Tweet and more). Alongside your notifications, you can get access to customizable quick settings like Flight Mode, and Wi-Fi even when your phone is locked.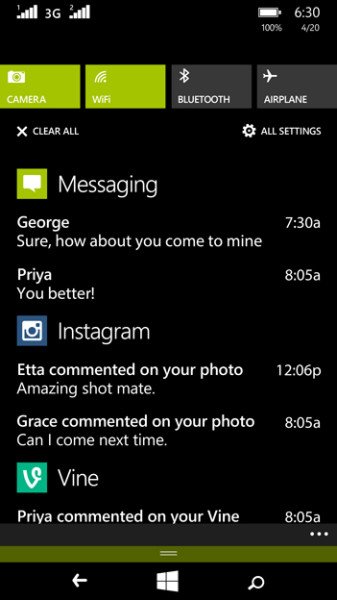 Start screen personalisation
Extra column of Live Tiles has been added to the Start Screen. Moreover, a new lock screen feature will offer users put up their own photos and use them as Start screen backgrounds. There is umpteen space available to pin your favourite apps, games, bookmarks and people.
Cortana
Voice assistant similar to Siri capable of answering most of the questions you ask yourself daily. The app won't be immediately available but rolled out in stages. Of course, US users will get fresh hands on the screen first.
Enhanced Lumia imaging experience
Imaging Experience will get better with a range of image-editing tools and sharing options, readily accessible from Nokia Camera. Five new filters have been added to the enhanced Creative Studio, easily accessible from the Camera Roll.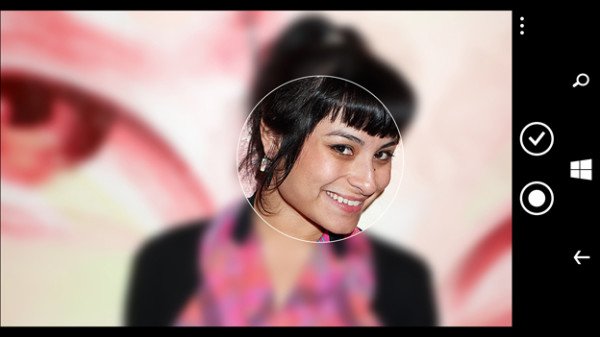 Word Flow
Word Flow has a role to play as a smartphone keyboard yet. As the name suggests, you just need glide your fingers over the screen instead of tapping virtual keys on the screen. The app will let your device accurately predict the word you intend to type. The more you use Word Flow, the more it learns from you. Currently, the app supports 16 languages.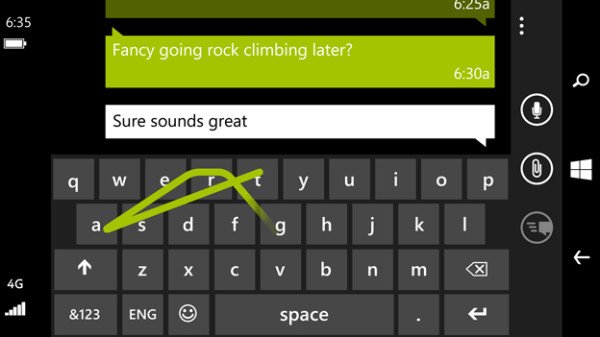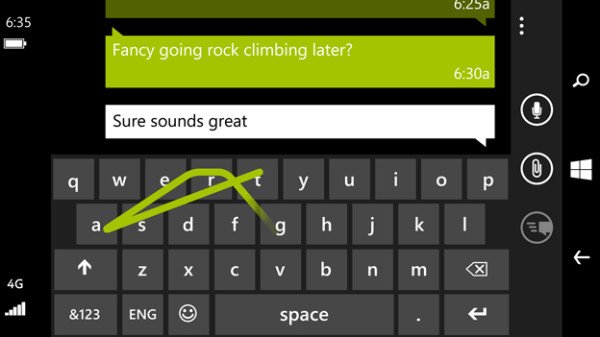 SensorCore
Provides innovative low-power motion sensing with Bing Health and Fitness
For other enhancements, check out Nokia Conversations.