After OneDrive for Business, Microsoft is ready to make a change again.  This time it's Lync. The Redmond giant unveiled Skype for Business as a Lync replacement. The rebranding from Lync to Skype for Business aims to improve all of the capabilities of Lync, including content sharing and telephony. For example, transferring a call now takes only one touch or click instead of three.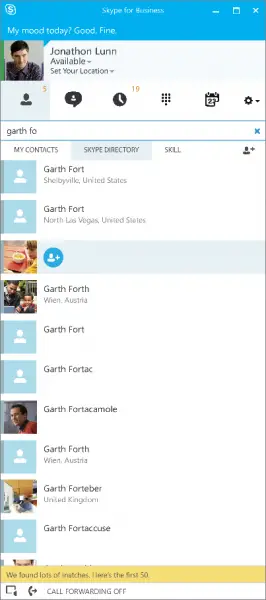 Skype for Business
Microsoft also comes clear on the changes it wants to see in the revamped version of the enterprise communication tool. It assures of not removing any of the existing Lync features from Skype for Business apart from making minor interface tweaks so that the application looks much similar to Skype. For instance, a new "call monitor" window will be added to Skype for Business so that users can keep an active call visible inside a small window when they are focusing on another application.
Current Lync Server customers will have the chance of taking advantage of these capabilities simply by updating from Lync Server 2013 to the new Skype for Business Server in their datacenters. No new hardware installation would be required. For Office 365 customers, it would be even simpler. Microsoft will supply with all the essential updates.
The integration wasn't surprising since Microsoft was planning it for long. It all began with the acquisition of Skype in 2011, alongside new mobile apps across various platforms. Lync has emerged as a quickly growing business segment for Microsoft. The communication tool generates more than $1 billion in yearly revenue, and continues to remain Microsoft's one of the fastest growing business.
Given that Skype and Lync have now merged their engineering teams, the total revenue earnings could rise manifold.