The developers behind the favorite Rowi Twitter app for Windows Phone, popularly known as the Hidden Pineapple, have recently released a novel mail app for the Windows Phone 8.1. Maestro, the new promising email client for the Windows Phone platform, has entered the market as a public preview and currently supports Outlook and Gmail out of the box.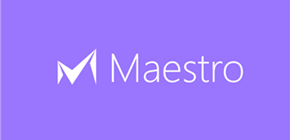 Maestro mail app for Windows Phone 8.1
Maestro, publicized as "a better mail experience for Windows Phone 8.1", is expected to deliver pleasing emailing experience to its users.
Some of the highlighted features of Maestro are as follows:
Support for Outlook and Gmail along with the ability to add and sync multiple accounts.
Availability of push notifications that will alert the users for their incoming emails. You can even disable the built-in email push notifications offered by the Windows Phone in order to avoid excessive buzz or beep with every newly received mail.
Built-in HTML as well as Live Tile support.
Frequency settings which will enable the users to prioritize their accounts for checking emails.
Maestro is in its preview release, and all of the above-mentioned features are already supported by the in-built Windows Phone email client. Hence, we can say that there is a long way to go for the app to develop as a robust and reliable mail client.
Due to the presence of a few bugs in the OS, the users of Windows Phone 8.1.1 (Preview for Developers) will experience lack of some of the coolest features such as 'swipe to delete' or 'tap & hold to enter swift edit mode'. Thus, we hope to see frequent updates for Maestro in the near future.
Download the Maestro for Windows Phone 8.1 from here and start using it today. Interested users can even share their experiences with Maestro in the comments.