If it was up to the American "Intellectual Property Commission", malware could soon be used to legally combat intellectual property theft. In their 84-page report the independent organization demands the usage of techniques that usually can be found in ransomware, spyware, rootkits and trojan horses. It recommends legalization of rookits, spyware, ransomware and trojans suggested to combat piracy. Amongst other things it shall be possible to lock whole computers and to photograph the owners using their very own webcams.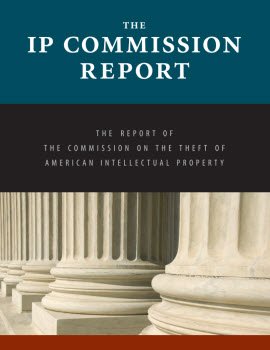 The idea to use malware to stop piracy isn't new at all. One of the first computer viruses ever, Brain, was created to prevent software from being illegally copied. Almost 30 years later the "Intellectual Property Commission" wants to go a few steps further. In a detailed report they suggest to use different malware technologies to combat piracy. This scenario might become reality quite soon as the report will reach the American Congress, and this may result in new legislation based on this report.
The consequences of a potential legalization of malware are incalculable. Sony was once in the headlines back in 2005 when hackers abused security vulnerabilities in a Sony's rootkit which was originally designed to be used for copy protection. Every American citizen would be concerned by the prospect of installing malware automatically along with legitimate software. Security programs could of course detect that malware, however in most cases blocking copy-protection software renders the program it was designed to protect inoperable. Even worse: If a third-party gains general access to the malware, this would mean full access to all of the computers that it was installed on, without the need to infect those computers themselves.
Christian Mairoll, CEO at Emsisoft says:
"There is no good malware at all. Piracy is indeed a problem that has to be solved. But legalized and widely spread malware would lead to even more problems with unforeseeable consequences. This is why we are completely against the approach of the IP Commission. Our users can rely on us that we will never white-list malware of any kind or origin at all."
What do you think of this!?