Malwarebytes may be causing a range of performance issues on Windows 10, version 2004. Ever since Microsoft released Windows 10 May 2020 Update, users who installed it and had Malwarebytes 4.1 on their PCs, are reporting crashes, performance issues, and more.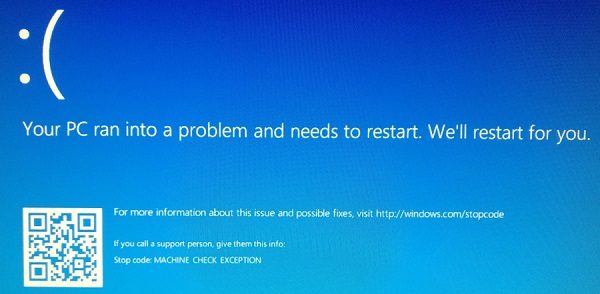 Malwarebytes causes Windows 10 v2004 issues
A number of Malwarebytes 4.1 users have taken to the company's official forum to vent their frustration with regards to a series of performance issues that particularly affect Windows 10 2004 users.
Meanwhile, Malwarebytes 4.1 users reportedly facing several issues on their Windows 10 2004 PCs: Blue screen of Death (BSOD) that causes Windows to crash, the operating system freezes or stops responding, overall performance slowdown, among other issues.
One Malwarebytes user complained on the Malwarebytes Forum:
"I upgraded my Windows 10 to version 2004 on 2 systems laptop and desktop. I got apps that were not responding, taskmanager not responding, nothing really worked. I had to uninstall MalwareBytes 4.1.056 on my laptop and desktop to get again working system after reboot."
Meanwhile, another user wrote:
"I recently updated my instance of Windows 10 from version 1909 to version 2004. After the update, Windows began acting very, very slowly and almost to the point of being unresponsive"
Not all Windows 10 2004 users seem to be affected by these performance issues. In fact, there may be a pattern in all these reports and complaints. All Malwarebytes users affected by these problems have two things in common: Windows 10 2004 and Malwarebytes 4.1.
Hence, these issues may be limited to those users who installed the Malwarebytes 4.1 update.
How can Malwarebytes 4.1 users fix Windows 10 2004 performance issues
Earlier this month, folks at Malwarebytes released a patch mitigating these issues, courtesy of Malwarebytes for Windows Beta version 4.1.1.71. If you want to install this Beta update, all you need to do is navigate to Settings > General and enable the 'Beta updates' setting.
Some Malwarebytes 4.1 got their Windows 10 2004 PC working fine by (temporarily) disabling the 'Ransomware Protection' inside the antivirus tool.
Malwarebytes users must check for new updates and install the latest version as well as its components package.