Partnering with Etransfr, Antivirus Pioneer, John McAfee launched Chadder, a private messaging app at the Imagine RIT festival. Launched with a USP of keeping messaging secure, Chadder is a free messaging application that claims to allow users send and receive encrypted messages that can only be read by the intended recipient.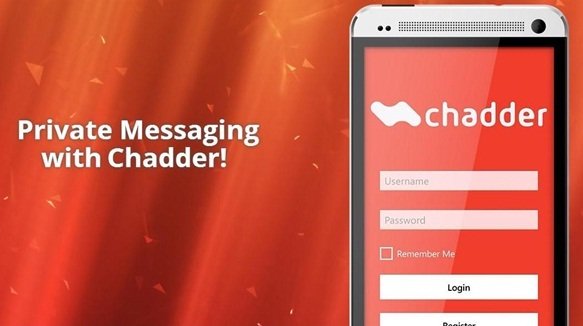 Launched on May 3rd, 2014, Chadder was created by Etransf, a Rochester-based security company in partnership with Future Tense Private Systems (FTC) which is a McAfee's company.
Speaking on the launch, John McAfee said,
"CHADDER is an unprecedented messaging platform. We have developed this highly secure system with an extraordinary  team of developers at the prestigious RIT (Rochester Institute of Technology).CHADDER is a fun and easy to use messaging APP that happens to keep your communications private. So private that we can't see it ourselves".
Stressing a need that a messenger like Chadder is needed so as to keep one's privacy intact while messaging, Lexi Sprague, Founder of Etransfr, said,
"CHADDER is here to prove that young people want privacy just as much as adults do. The application is simple and straight forward with a lot of power given to the user. At the end of the day it is about giving privacy and control back to the user without scaring them off with complicated log in and messaging processes. The team behind the program CHADDER believes there needs to be a balance between usability and privacy!"
Chadder is currently available for download on Google Play and Windows Phone Store with iOS version to be released in near future.
Though Chadder's strong selling point has been the secure encryption that it provides, its developer's though, has not been able to clarify on its exact working.
While the press release says that messages sent through the Chadder server is so secure that even the server operators can't read them, there is a different theory that emerges from a You Tube video saying that the messages are first sent to a remote server where they are encrypted and then that remote server passes on the message to the recipient – thus raising questions if the remote server has a copy of the plain message before it was encrypted and in case this is true then how come Chadder is really secure!